When President Macron said "Starting today, and over the next five years, I want to move toward allowing for the temporary or definitive restitution of African cultural heritage to Africa" in a 2017 meeting with students in Burkina Faso, he meant it.
Months after that meeting, President Macron called for an international conference in early 2019 for the return of African artefacts.  He also announced the return of 26 objects, looted in 1892, to Benin Republic, pursuant to a report by Benedicte Savoy of France and Felwine Sarr of Senegal on the restitution of African art.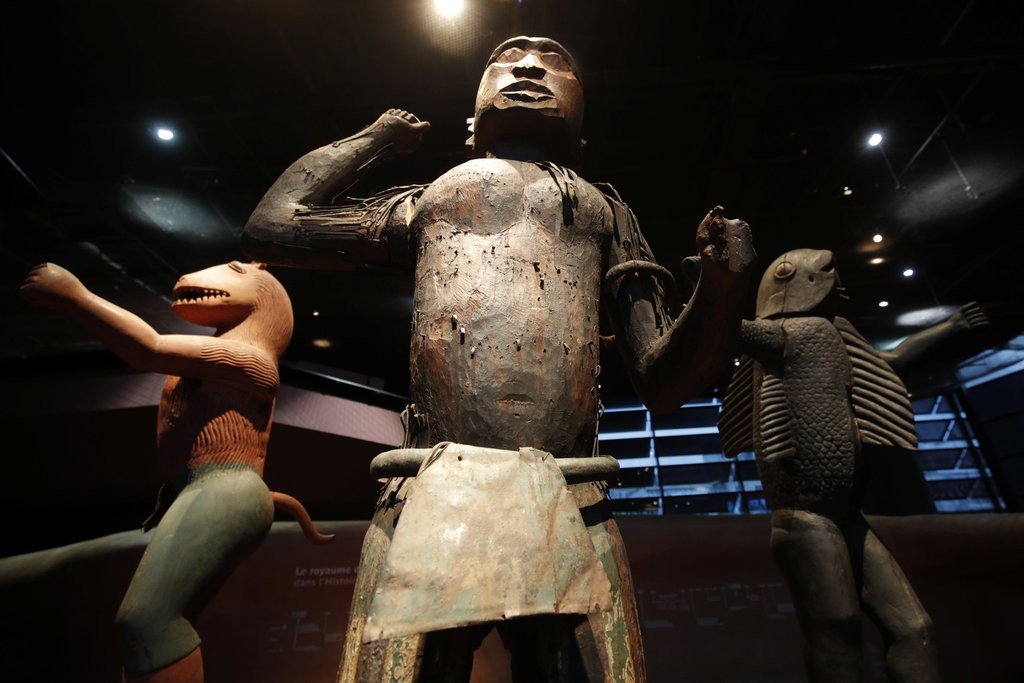 This report which states that up to 90% of African art is not in Africa, and that temporary loans of art objects to African nations should be viewed as a transitory solution, only acceptable until legal mechanisms are found to allow the final and unconditional return of heritage objects to Africa, has been soundly criticised by museum stakeholders.
One of such critics, Stephan Martin, president of the Quai Branly Jacques Chriac museum in Paris, would prefer that great African artworks be "circulated more widely", rather than being permanently returned. He says the big problem with the report is that it puts historical reparations over the contributions museums make in explaining and safeguarding art.
Other critics believe that many African countries lack the conservation infrastructure to preserve these artefacts properly, a belief Felwine Stark considers condescending.
Perhaps these critics' worries, would be assuaged by an implementation of the temporary restitution model employed by the Benin Dialogue Group, a group made up of representatives from Benin City in Edo State, Nigeria and from major European museums that own artworks of the Benin Empire.
These artworks, primarily made out of brass, ivory and coral, were looted by the British during its Punitive Expedition to the Benin Kingdom in 1897, and they are scattered all over Europe as most of them were sold in 1897 to defray the cost of the expedition.
The Benin Dialogue group is taking steps to ensure that the artworks are lent on a rotating basis to Benin City, to be displayed in  the planned new Royal Museum, which is projected to be completed by 2020 and for which N500 million out of the state's budget for 2019 has been earmarked.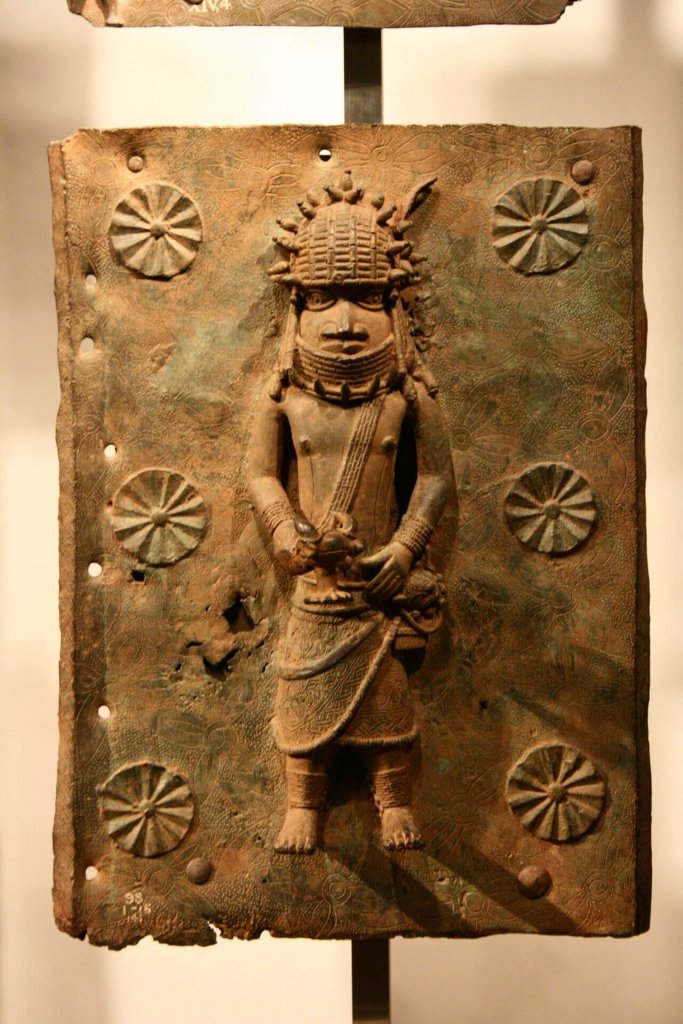 The Group has also begun an exchange program in which select people are sponsored overseas to receive training in museum management and curatorial practice in preparation for their roles as custodians of the proposed museum.
Currently, the British Museum holds one of the world's largest collection of Benin Bronzes with around 700 pieces, and it has agreed to lend them, subject to the creation of the new Royal Museum in Benin City.
This proposed loan has sparked outrage at the effrontery of the British to offer to lend stolen items to the original owners of these items. However, a comparison with the situation in 1977 when Nigeria's offer to pay £2m in exchange for a loan of the Queen Idia ivory mask was rejected by the British Museum, shows that some relationship development has taken place. It is also important to note that Nigerian partners of the Benin Dialogue Group consider the proposed loan a first step which will lead to the eventual permanent restitution of the art works.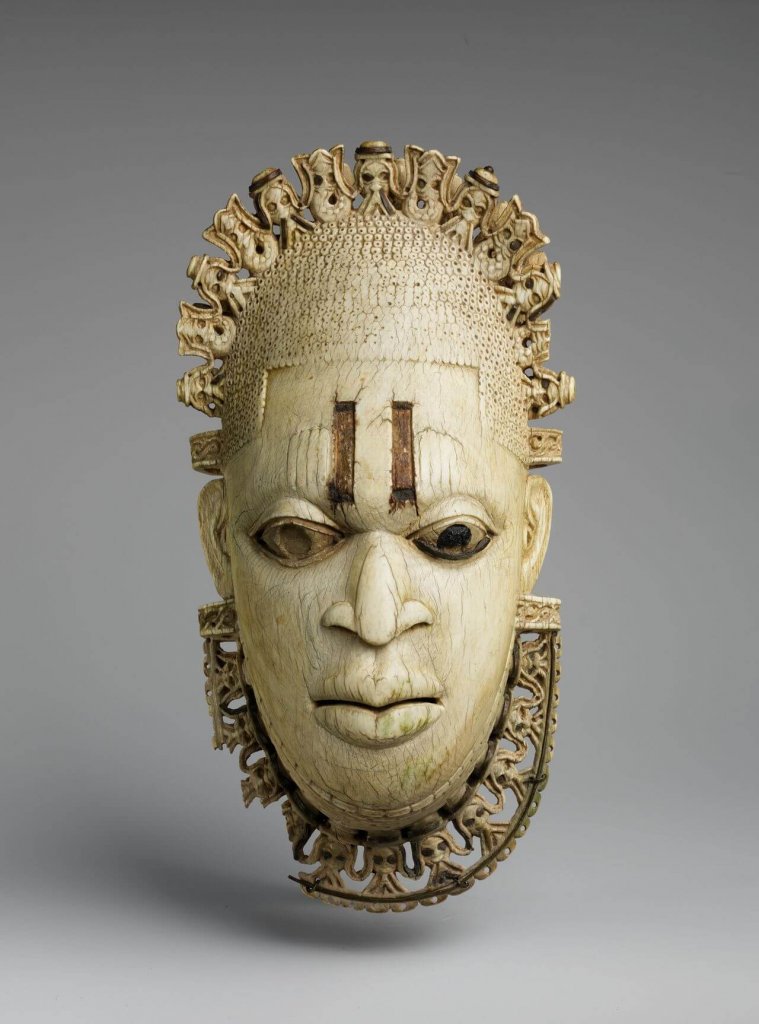 How do Nigerians feel about the proposed return?
For some young artists, this is a welcome development. Omoregie Osakpolor, a Nigerian photographer, who documented the coronation of the Oba of Benin in 2016 is excited about the proposed loan. "Some people argue about the spiritual significance of the objects", he says, "but I am more concerned about the income it will provide for the state. The artefacts are famous already. It is high time they returned home".
But this is not a widely held sentiment.
On Twitter, Kayode Ani worries about the ability of Nigeria to effectively house these items. "Nigerians are too afraid or just don't value these artworks enough to maintain them. Getting them might mean we would lose them."
Leo Valdez agrees that Nigerians don't value these artefacts. He cites General Yakubu Gowon's gift of a rare Benin bronze head from the National Museum to the Queen of England, an action which made a mockery of Nigeria's export regulations.
"I think France and the UK should just keep it and pay use rent", Bruce Bateman Esq opines.
Would the planned Royal Museum be able to effectively handle these concerns?
The recent actions by President Macron have made issues of African heritage "more obvious, more visible and also more urgent". Although leaders of cultural institutions are quick to point out that President Macron's actions only applies to France and French museums, there is hope that the heightened interest in restitution of appropriated art will result in a permanent solution for Africa, unlike the Okukor  protest at Jesus College which merely resulted in accelerated discussions on restitution of Benin art, with no follow-up action.