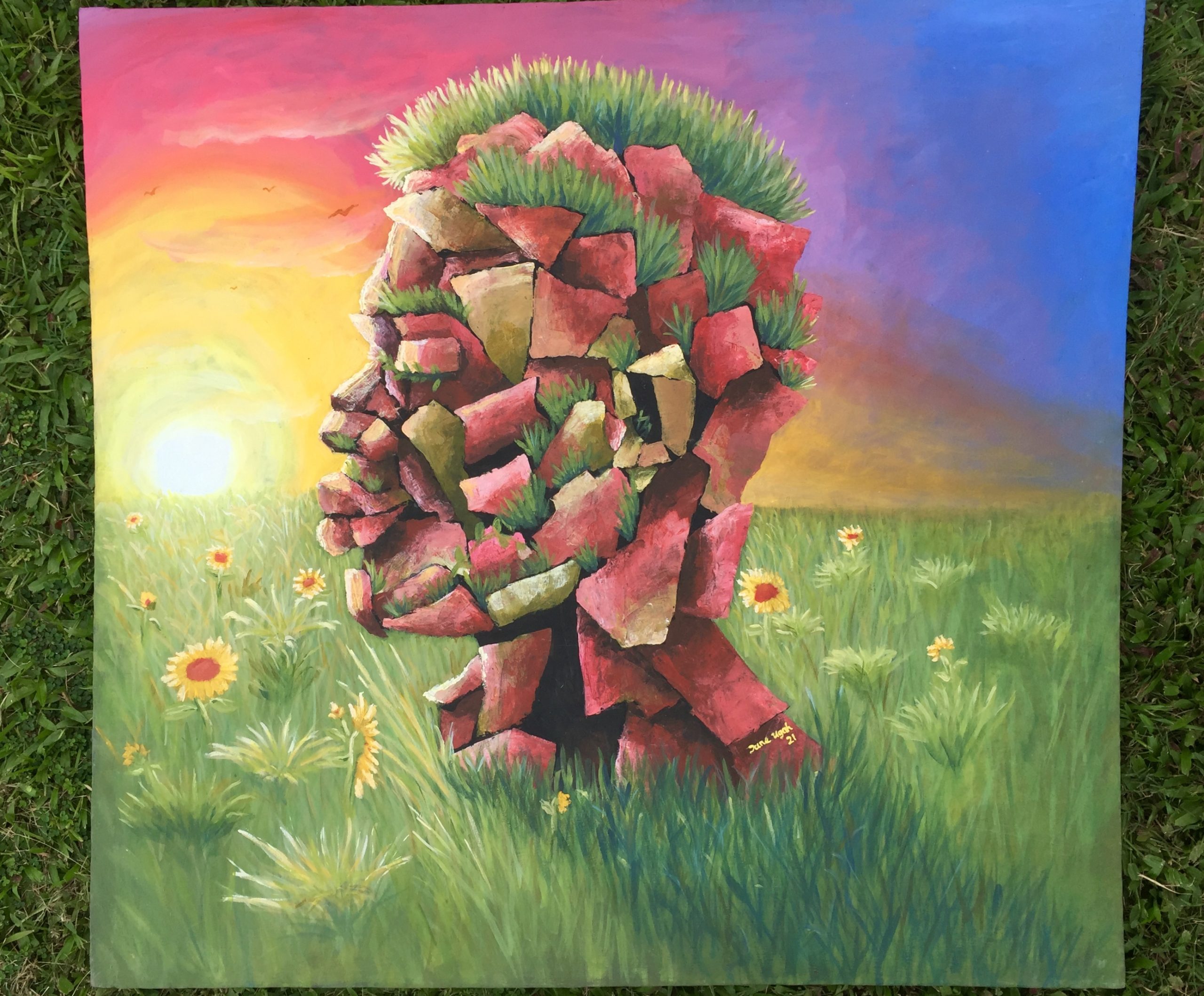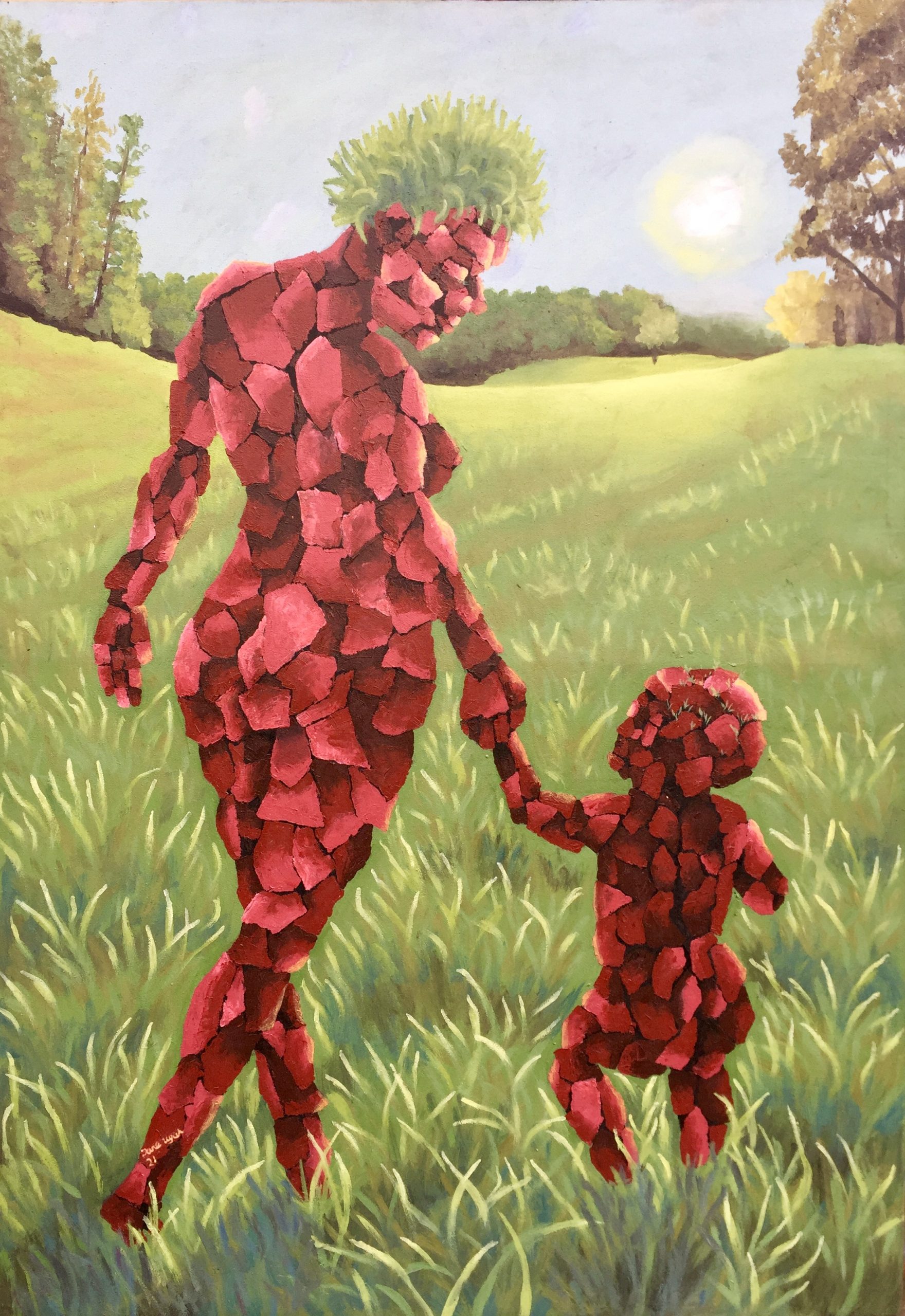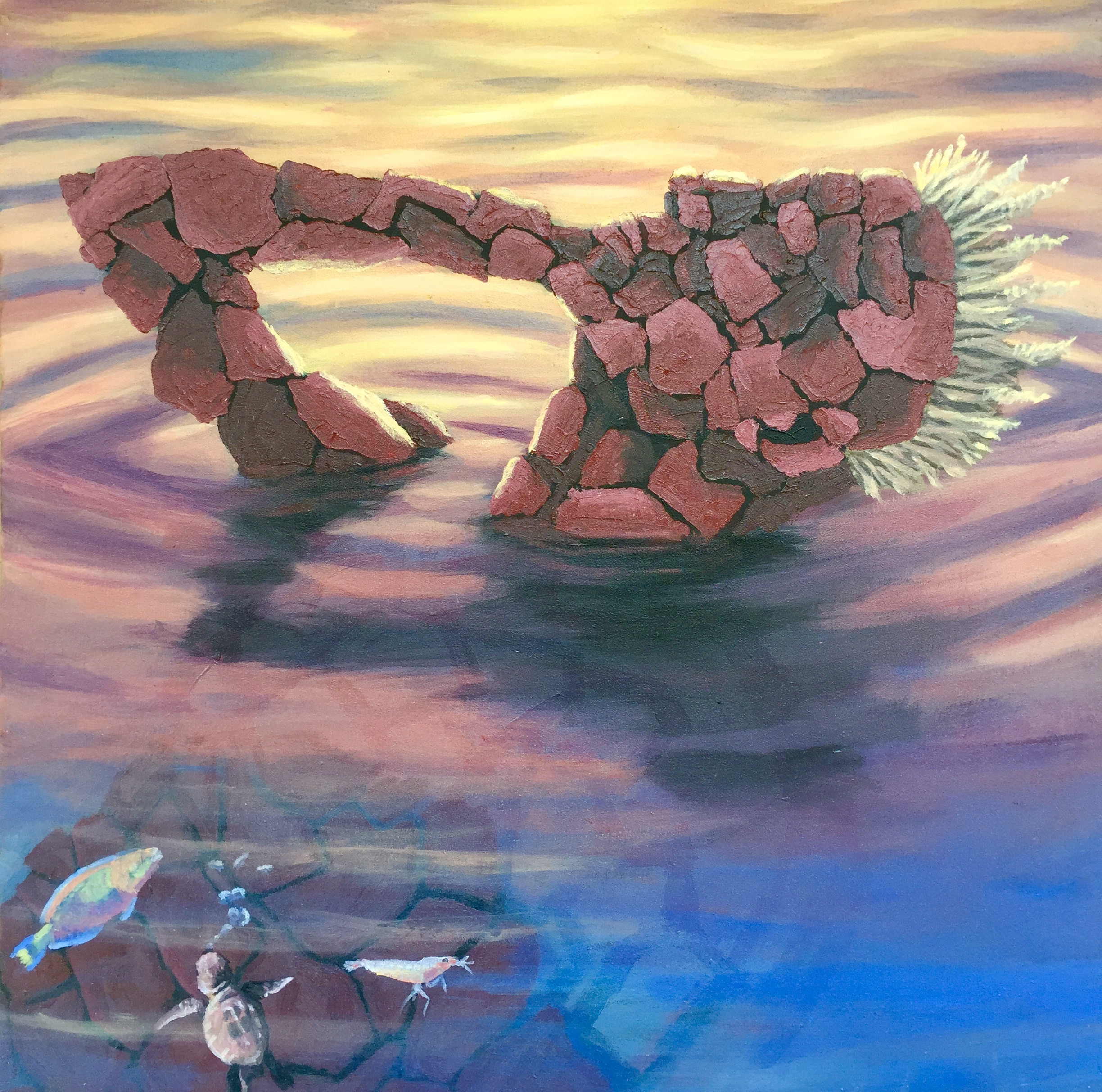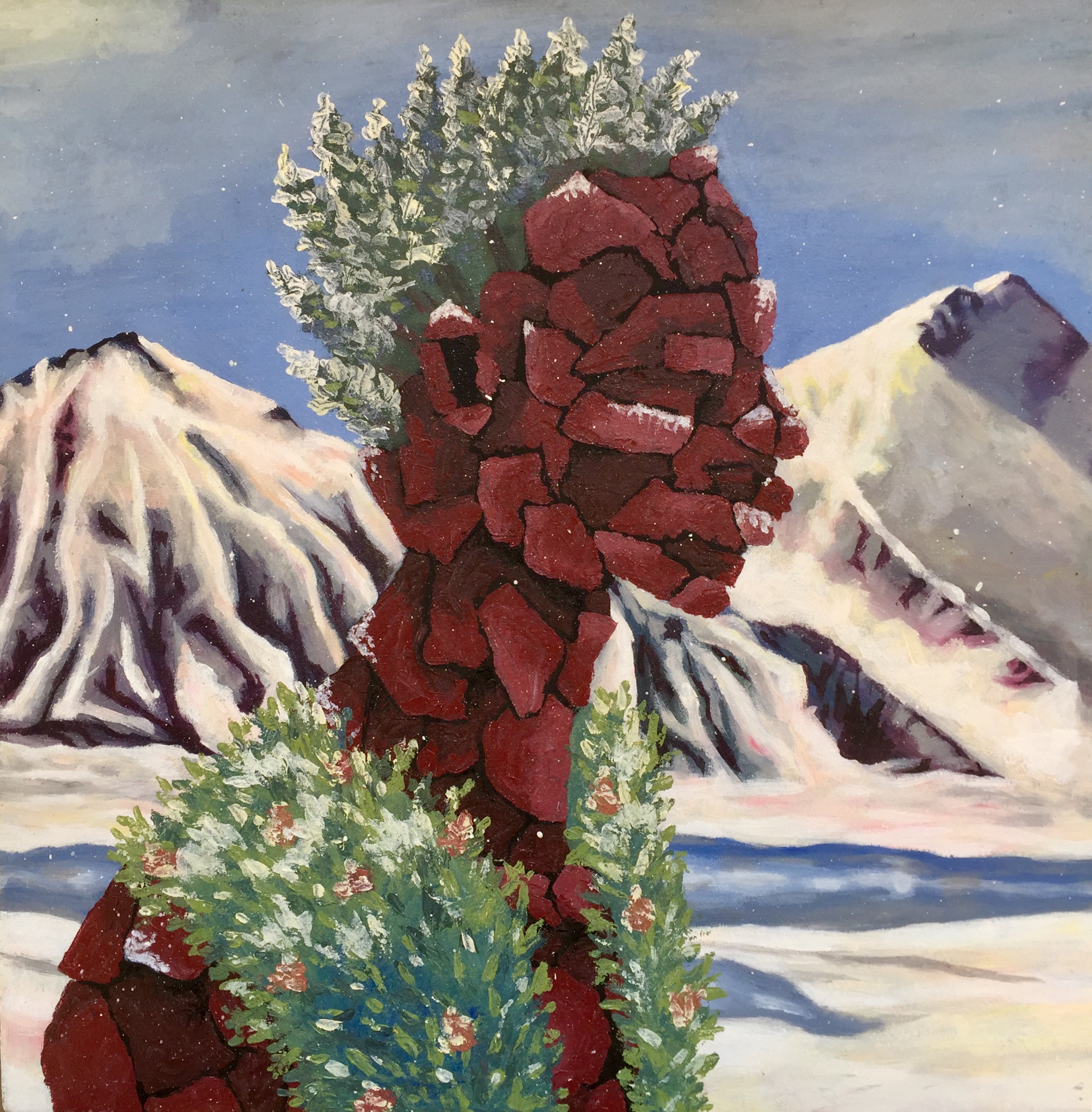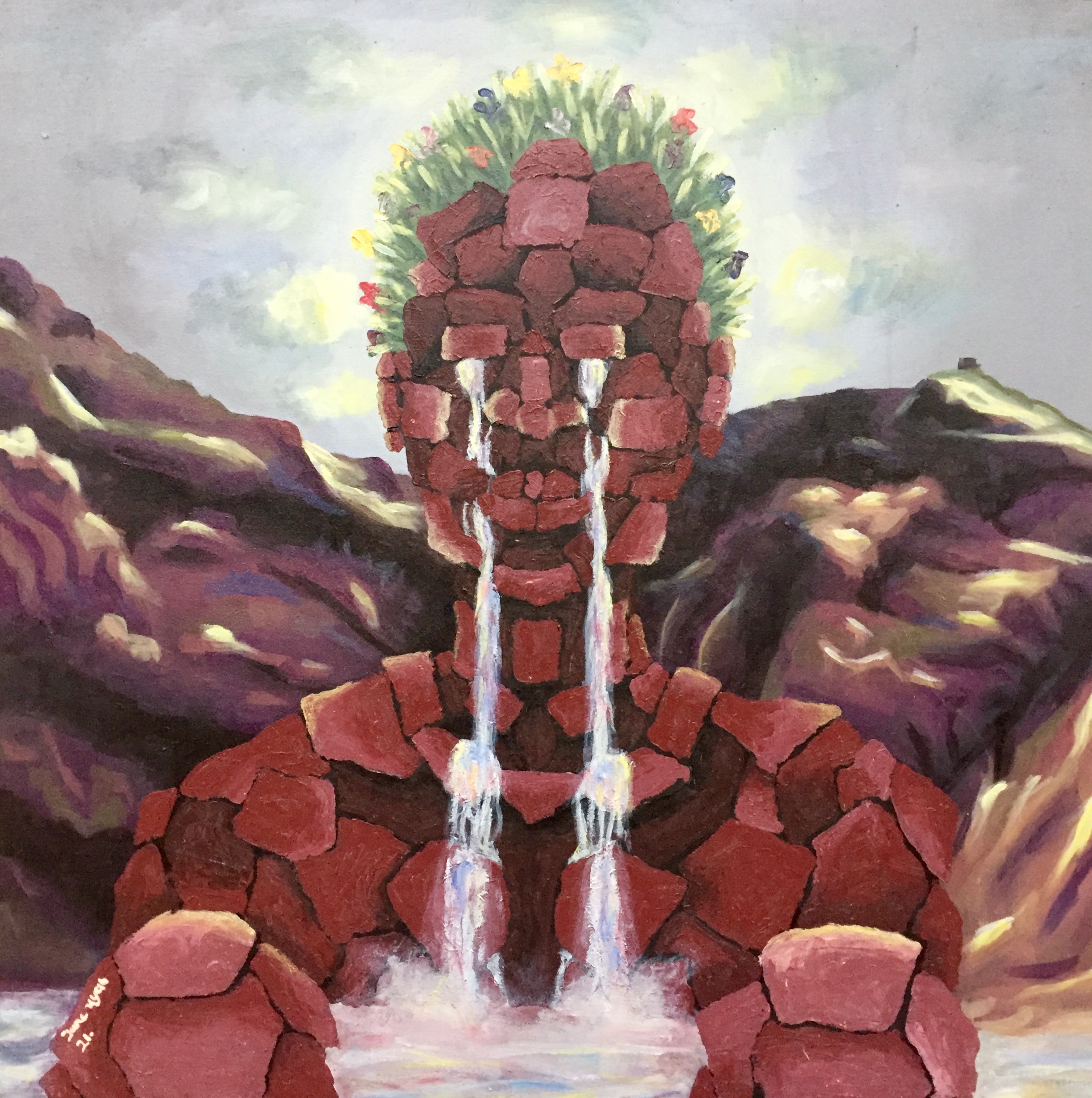 In Nature Series, Jane Ugah depicts the human form made with solid minerals in a natural environment, evoking a rethink of the first garden. The paintings pay allusion to surrealism and fantasy, while also acting as a call to action to stop environmental degradation, and a reminder to humans of their responsibility to protect the earth, leaving it better for generations to come.
Jane derives inspiration for her art mainly from the God of Nature, as well as the contrast between the polluted, impure air in big cities and the clean pure air in villages, particularly farming communities. A lover of nature, her future works will likely comprise of depictions of the human form using precious stones and jewels, with actual rendering of sculpture in the round.
Jane Ugah is a visual artist, working out of two major cities: Benin and Abuja, she is currently an undergraduate at the University of Benin, where she majors in Fine and Applied Arts. Connect with her on Instagram @Jane_Ugah.