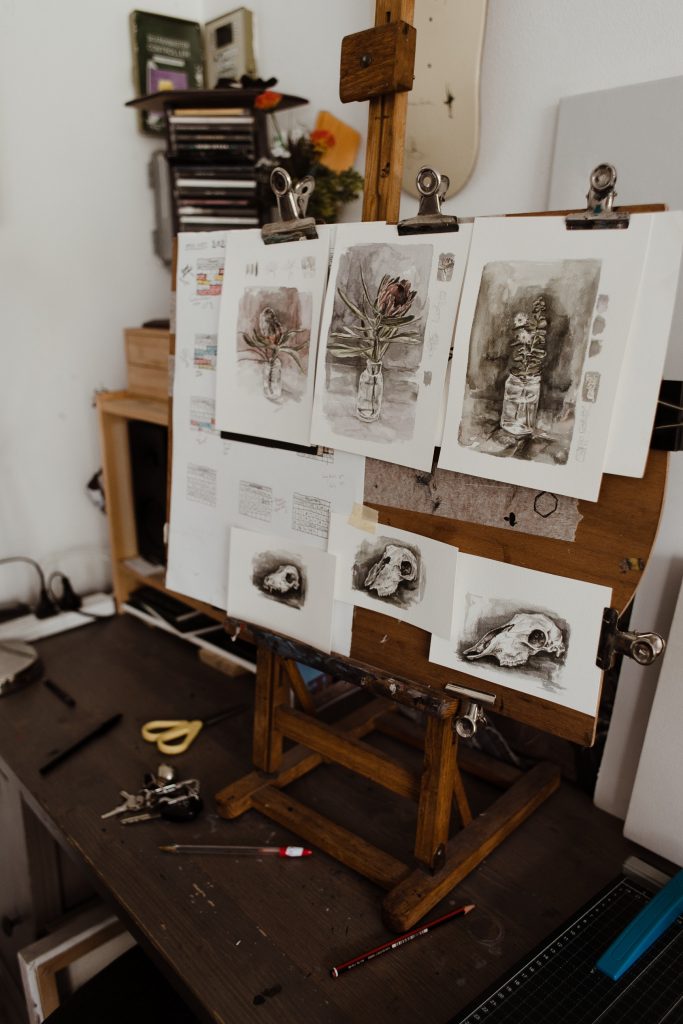 When it comes to buying art to build your collection, authenticity is non-negotiable. Your reasons for collecting art may range from finding it aesthetically pleasing to connecting with it on an emotional level or simply for investment purposes. Whatever it is, you want an original.
There is nothing as painful as investing your funds into an "original" artwork and building an emotional connection with the piece, only to find out years later that it is a fake. Imagine that you bought a piece of art for $1000 in the year 2000 and in 2020 you tried to liquidate your art asset by selling it, only to be told that your precious piece is not worth the piece of paper it is on and all you can get for it is the maximum shishi. Painful imagery right?
We wouldn't want that to happen to you and so we have distilled below, 3 ways to spot an original piece of art from an imitation:
1. Is it signed?
As a matter of tradition, artists most times sign their creations. So, a quick first step to spotting fake art is that it may be unsigned. On the converse side, fake art may be signed, but with an inauthentic signature. To avoid buying such fakes as originals, be sure to compare signatures to ensure that what you are buying is an original. In cross checking the signature on art take note of the positioning of the signature, how is it placed on the art? Does the artist usually sign at the front or back or does the artist usually sign at the top or below their art? Take note of the signed art itself, does the piece fit into the artist's habitual style or subject matter? Where the artist uses brush strokes, are the brush strokes on the particular piece the artist's usual brush strokes? Authentic signatures most times blend with the art, and do not look forced. In addition to the signature checks you should, endeavor to get a certificate of authenticity for the art.
2. Provenance
Provenance refers to the record of the history of ownership of art. With this, you can trace the history of a particular piece of art all the way down to the artist or their studio. There may be some vagueness in provenance but the less vagueness, the better. You can also ask to see the artist's catalogue raisonné. A catalogue raisonné is a comprehensive catalogue of all the original works created by an artist. Provenance is sometimes contained in a catalogue raisonné. It is possible that an original is omitted from an artist's catalogue raisonné because the work was created at a time when the artist was not popular, provenance will help you find this. You can always seek to clarify vagueness from the persons who organized the catalogue raisonné. Be that as it may, you must diligently seek out find some paperwork showing the date of creation of the art as well as previous owners if applicable.
3. Ask the experts
Seeking professional advice is always the way to go. This is because professionals are industry players who have access to information as well as tricks of the trade which may be unavailable to you. For example an experienced Curator could guide you on signature authentication or provenance or tell you the present market value of an artist's work, and where the offer you've gotten is significantly low, you may note it as a red flag indicating that you are about to buy fake art.  It pays to seek out professional advice when buying art. In a case where it turns out that fake art was sold to you, you may be unable to seek redress if it is shown that you failed to do due diligence and negligently counted your own limited knowledge as sufficient to detect whether a piece of art was an original or not. So seek out art historians relevant to the piece you intend to purchase, experienced curators or other professionals, and take their advice. The art industry is closely knit, so you will find the information you need, once you go to the right sources.
Unfortunately, so long as the art industry remains profitable, there will be groups/individuals seeking to perpetrate fraud on collectors. So, when buying art, don't lose guard. Stay guiding, always.