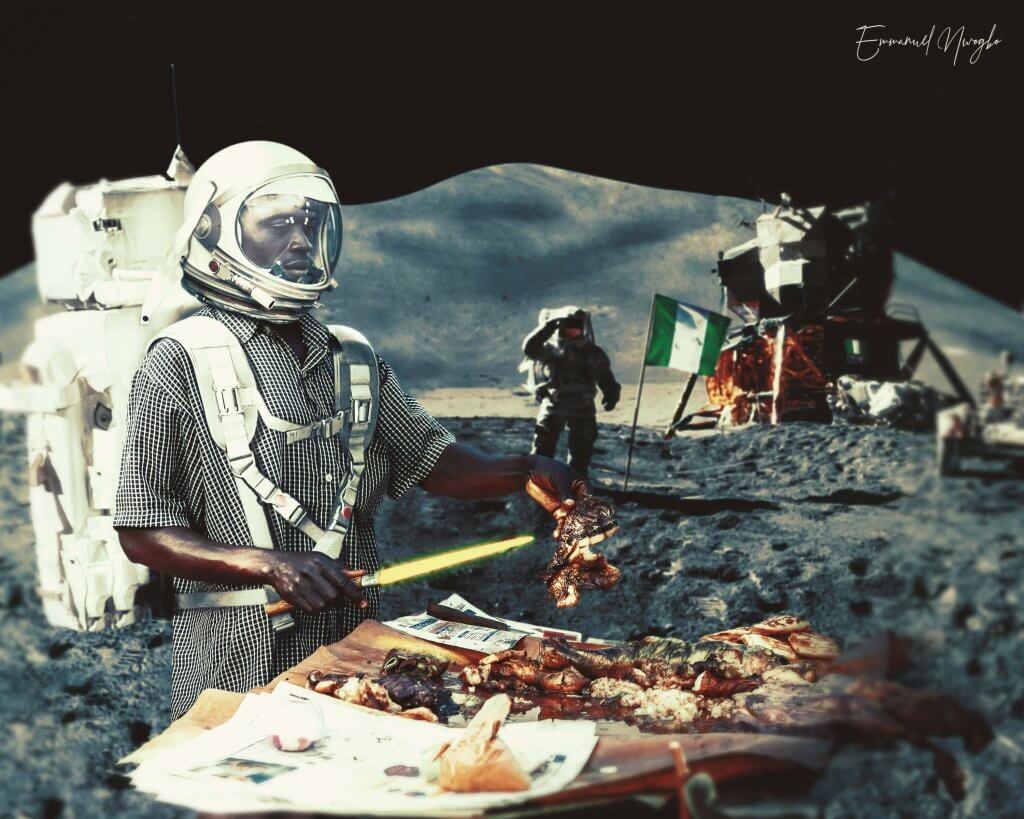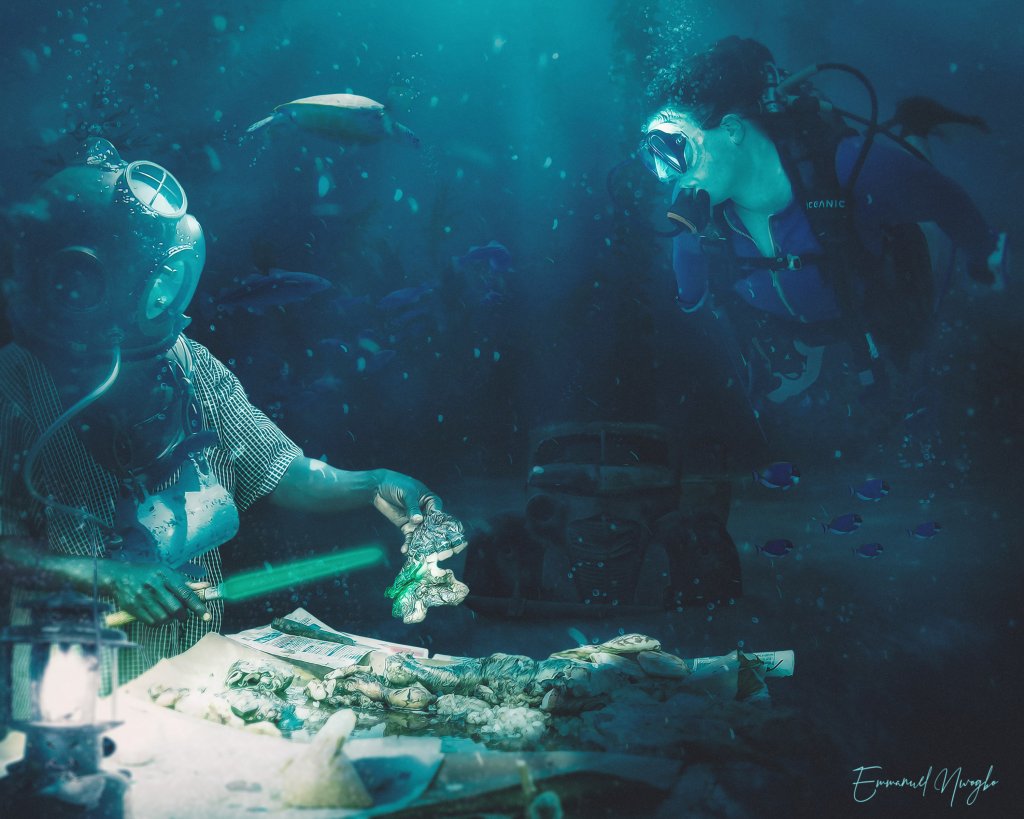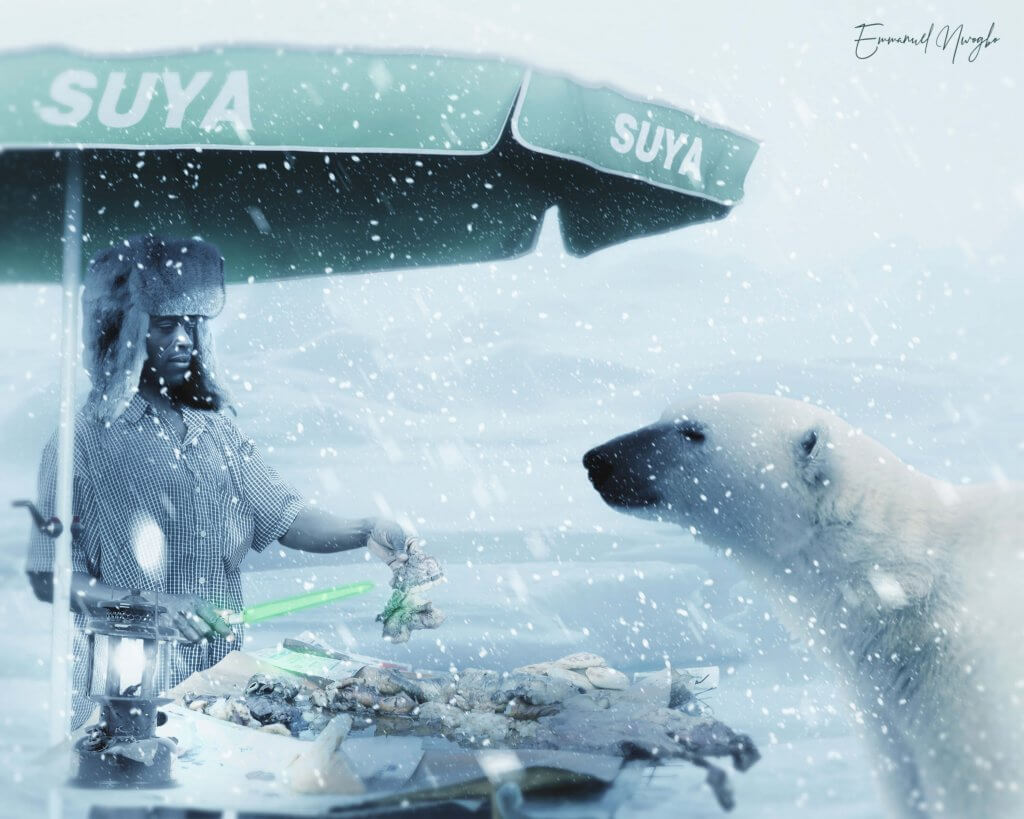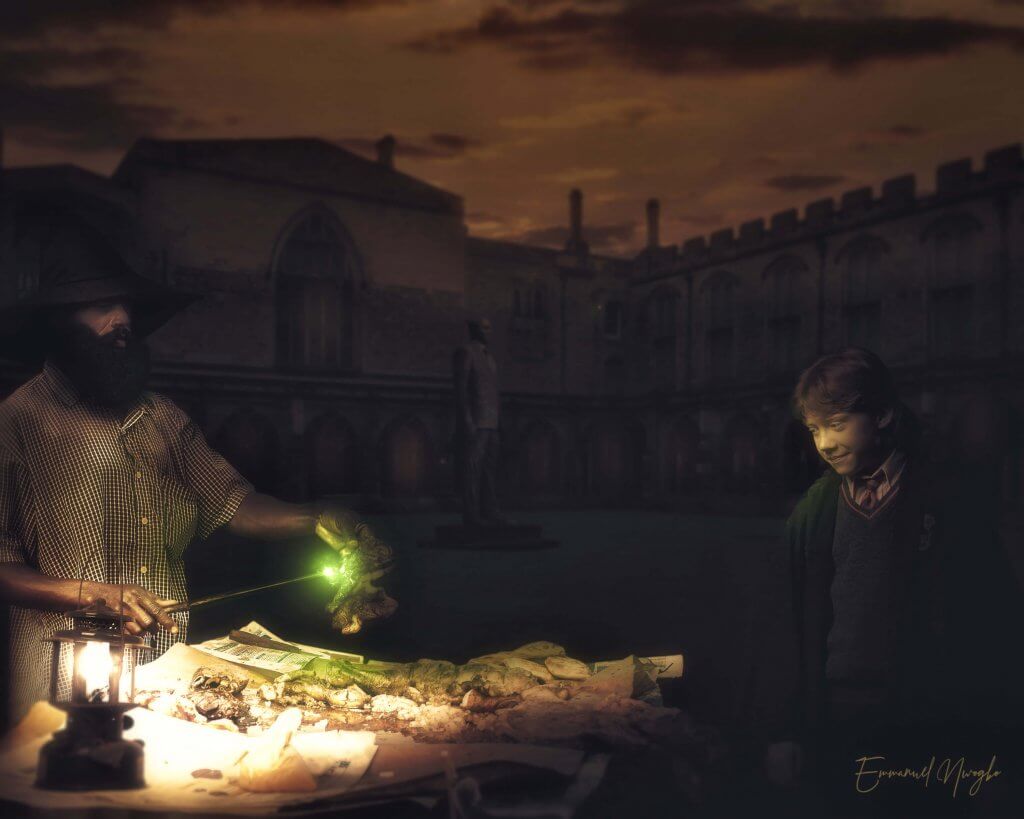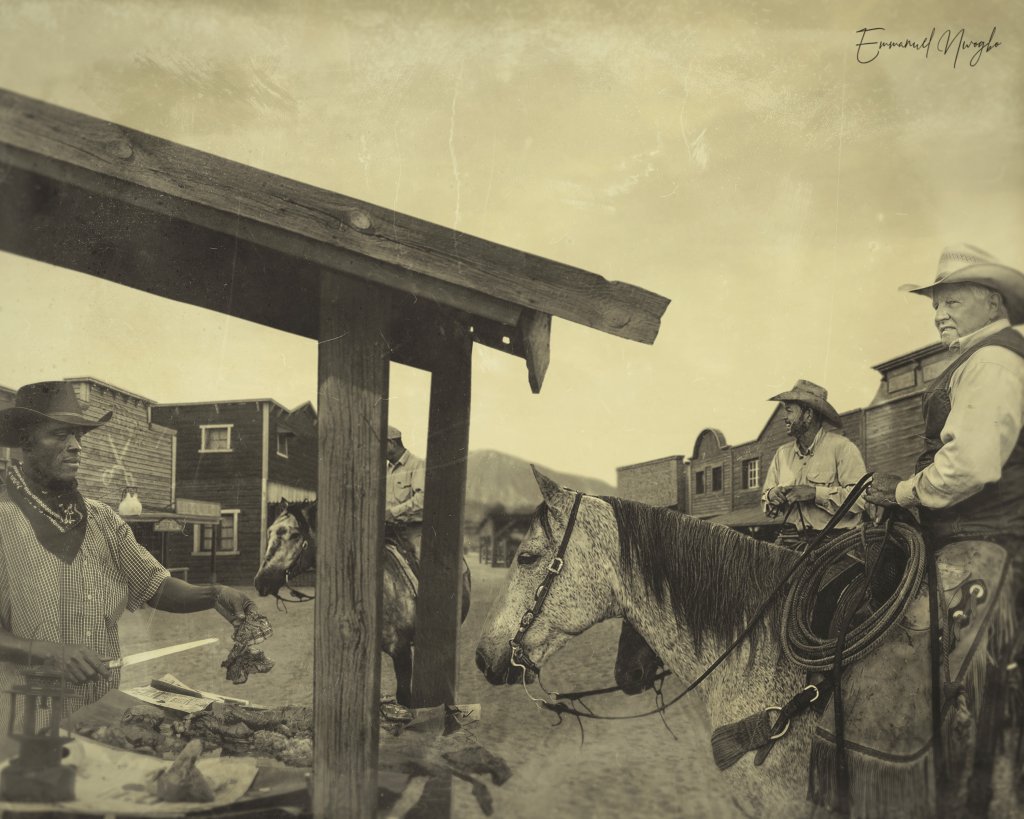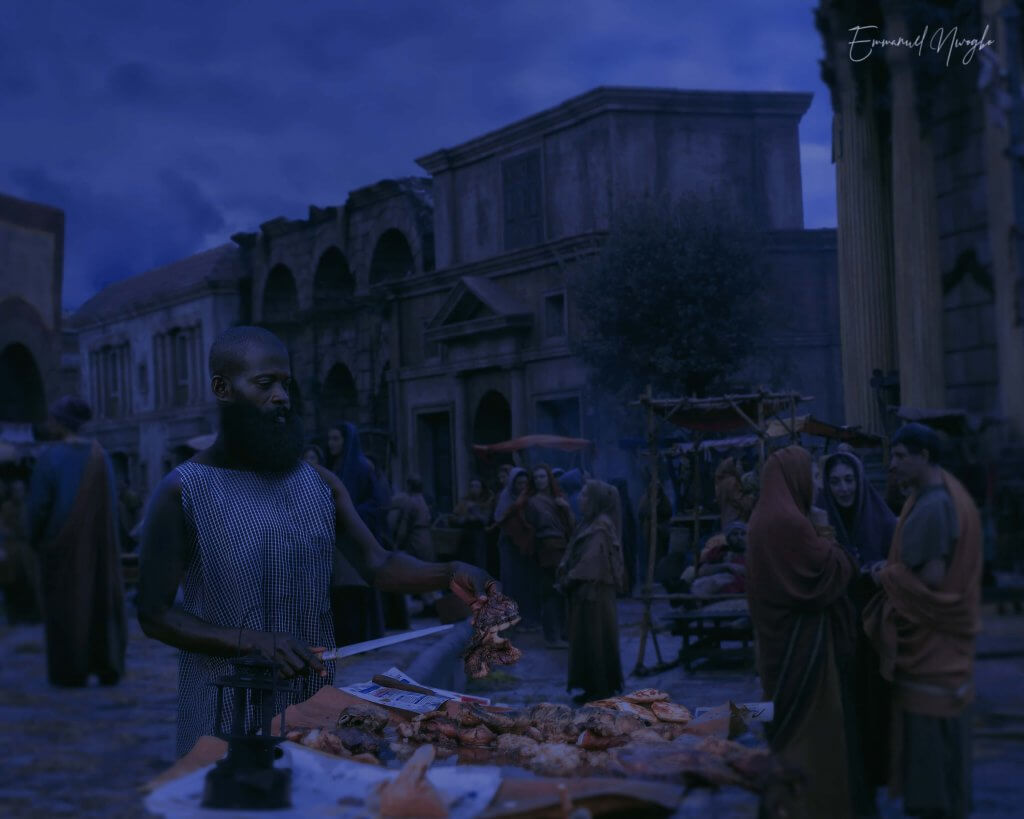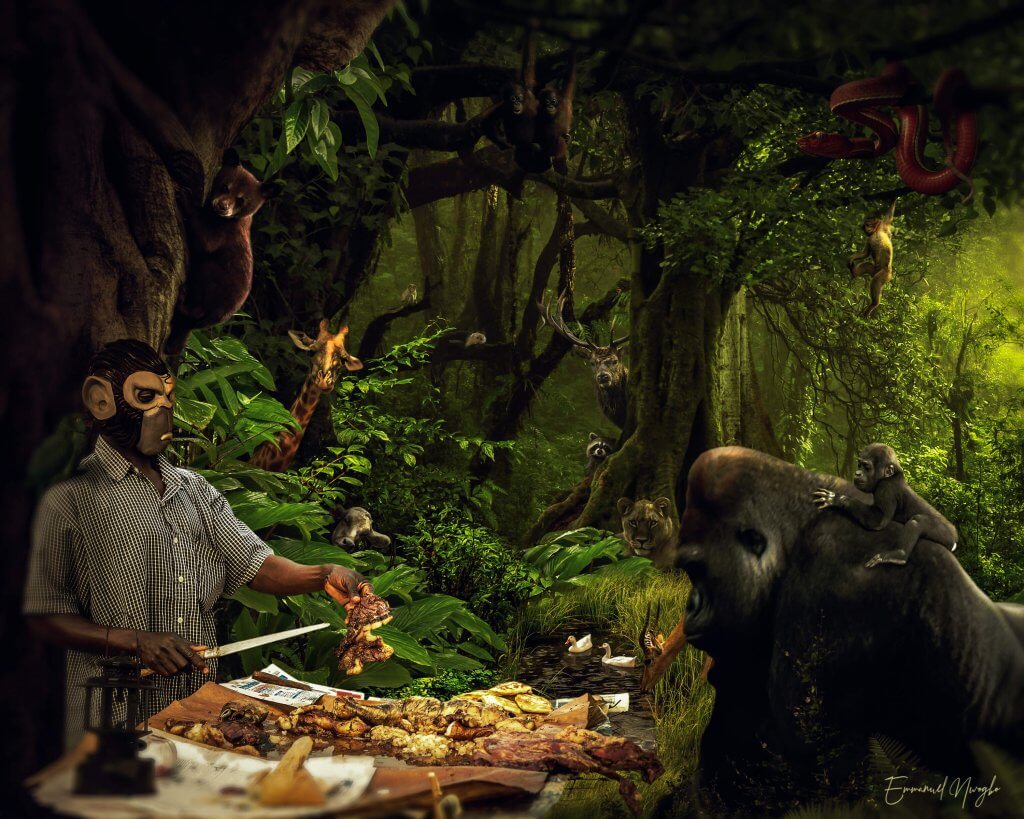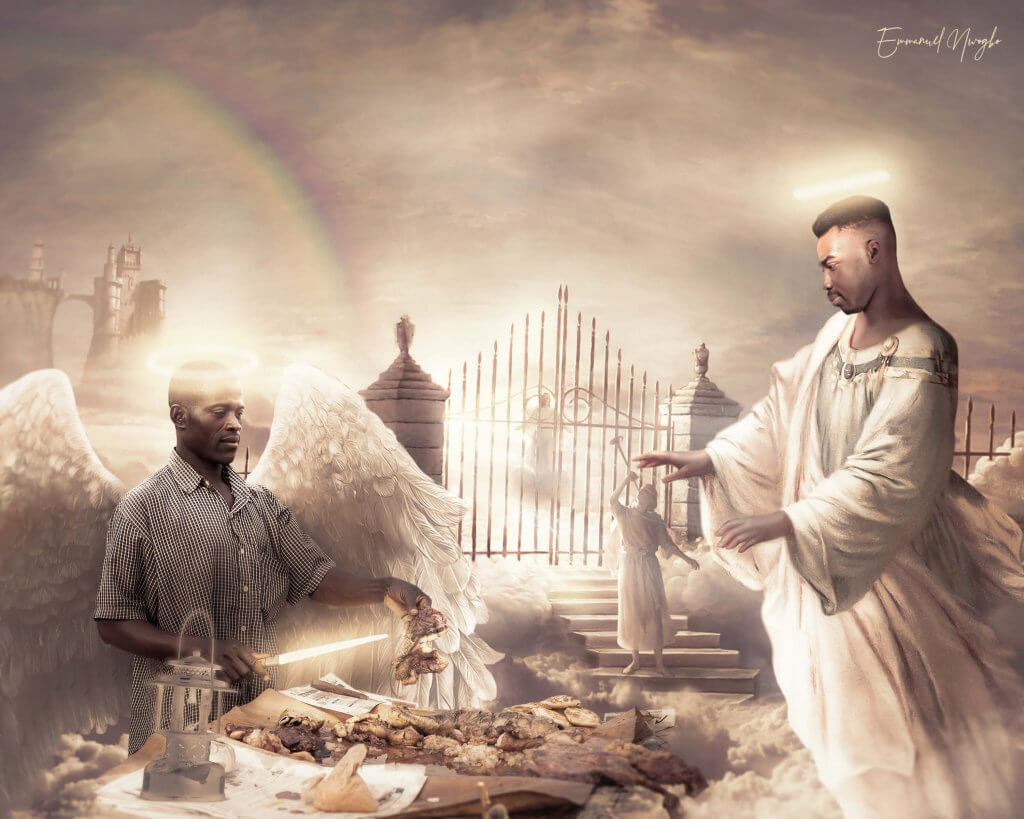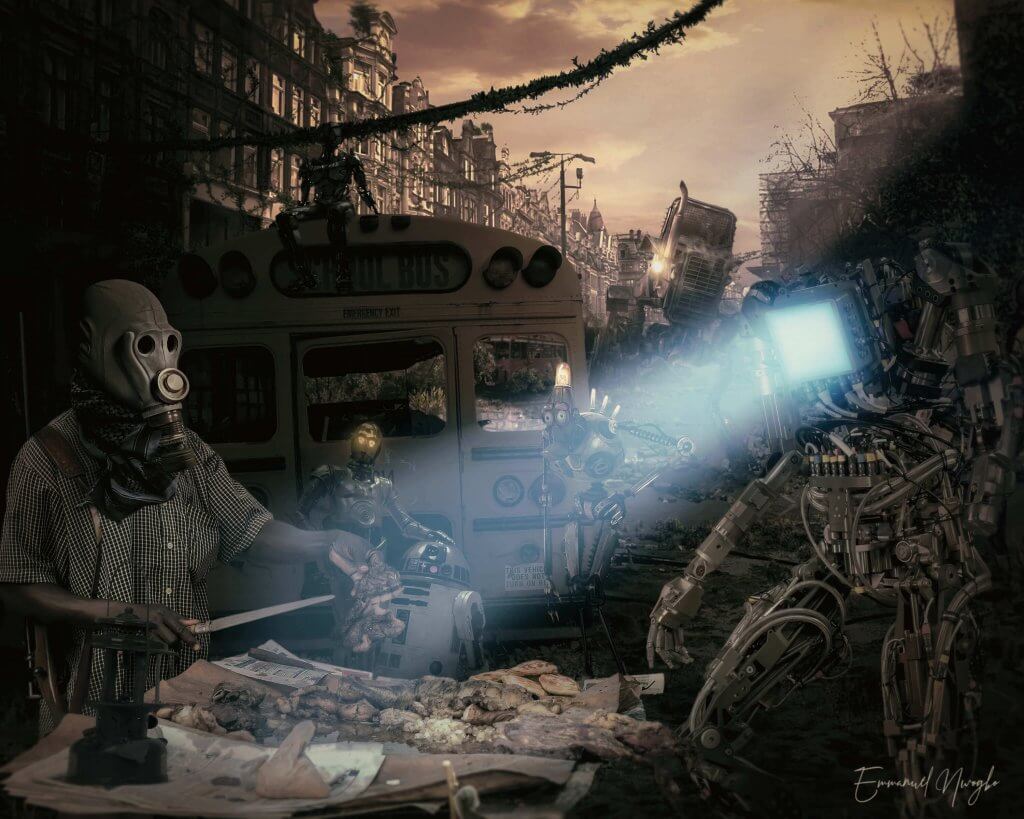 Tap images to view
---
Emmanuel Nwogbo likes to put the "Emmanuel spin" on simple and fun ideas.
If you go through his Instagram page, you'll find his imagination cinematic and refreshing. He explains his creative process, "I like to keep my ideas as simple as possible. I find that very simple ideas allow me a lot of room to challenge my creativity. The challenge is always; how do I turn a simple idea into something more? I don't try to reinvent the wheel."
He recently discovered the Surrealism Movement and he says this has greatly influenced his imagination as well as design sensibilities. "Sometime last year I stumbled upon a hilariously clever project by Reddit user 'Guy Madja'. He photoshopped himself into all of the 2017 Oscar 'Best Picture nominees' movie posters. I liked the idea of one character appearing in different scenarios." It is on this idea that he created the Suya man series.
"I simply take the picture of the suya man I found on Wikipedia, remove the background and build a new world around him."
"Suya meat is my second favorite food item only behind fried plantain. I haven't had homemade suya in about five years, so naturally, I decided to have a little fun with my pain. Using the stereotype that suya is sold any and everywhere in Nigeria, I figured it would be fun to place the same suya man in the most hilarious and unnatural places I can think of. Suya on the moon, suya at the pearly gates, suya underwater, suya at Hogwarts, and so on."
Emmanuel would like to explore various motion media such as animations and moving images. He considers motion "to be a very critical storytelling vehicle, it helps convey emotions and feelings that still images cannot."
He gives us an idea of what to expect from him in the future when he says motion media "would probably be the next step in my evolution as a visual artist/visual storyteller."
About Emmanuel
Emmanuel Nwogbo is a Nigerian-born visual artist who now resides in Halifax. Having grown up in the hustling and bustling city of Lagos, his colourful artworks pay homage to his motherland. His work is largely informed by interests in 20th Century art movements such as Pop Art, Surrealism, and Dada. Metaphors, ironies, and other figures of speech also play a huge role in his story making process. His lifelong interest in art and culture led him to an academic pursuit in Visual Art and Visual Communication Design, and later a master's degree at NSCAD University, Halifax. In 2018, he embarked on a year-long daily art and design project which saw him create one piece of art that paid homage to a different James Bond movie character every day.