Nigeria's is a nascent democracy. For it to thrive and bloom, it must pass through many trials and tribulations. This includes calling out all who attempt to or actually weaken its institutions through corrupt acts and other such wanton practices.
Over the course of history, art has always been used as a tool for social change. In Victor Pinchuk's words, "Art… will change society faster than politics".
Every artwork is political, but some artworks are more political than others. Here are 3 artists who are using art activism as their tool to push Nigeria's democracy forward.
1. Mike Asukuo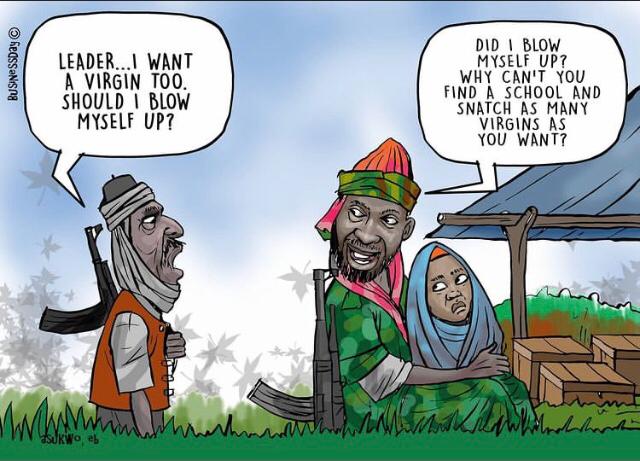 Illustrator and Chief Editorial Cartoonist at Business Day, Mike Asukwo is unarguably, Nigeria's most influential cartoonist. As an artist he captures topical political issues in a thought-provoking manner. With Asukwo, an illustration speaks a thousand words. He uses his art as a tool for activism by calling out societal ills especially as they pertain to government. Words that have been used to describe his work include, powerful, acerbic, on-point, surreal, poignant magical, etc.
2. Jelili Atiku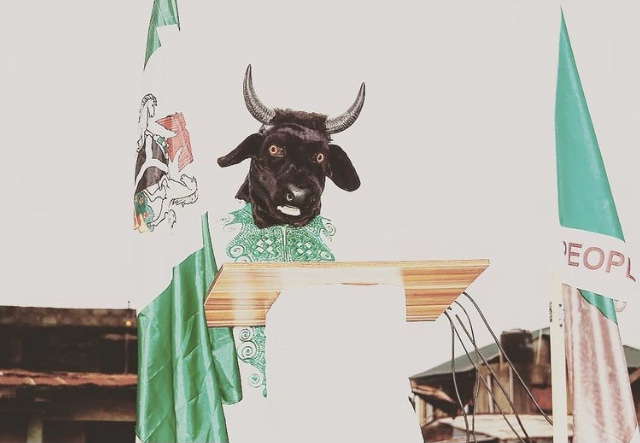 Jelili is a multimedia performance artist and sculptor. He is arguably the most recognized performance artist from Nigeria globally. His art focuses on issues of social justice. He uses performance as a as a tool for calling out injustices in society. His performance includes "Aragamago Will Rid this Land of Terrorism" which led to his arrest and detention by the Police and "Keere o! Presido will Address you Tonight" amongst countless others. He believes that as an artist, one's work should reflect and confront extant/current societal issues faced in society.
3. Bob-Nosa Uwagboe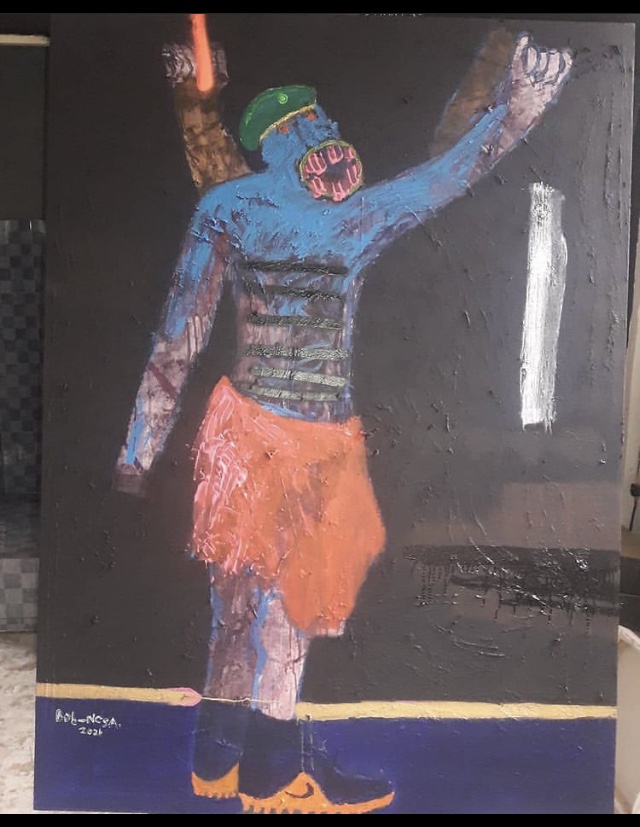 Bob-Nosa Uwagboe is a multi-disciplinary visual artist whose work focuses on inciting change in society. A typical Bob-Nosa art work likely has as its subject a corrupt politician or policeman or any other player in the rotting system. He also leverages on shock value to drive his message home. He uses his paintings as a tool for activism and a call for social action. His paintings are abstract and he uses caricatures in unconventional textures, shapes and forms to convey his message.
We hope that these artists inspire you to speak against oppression in all its forms around you.