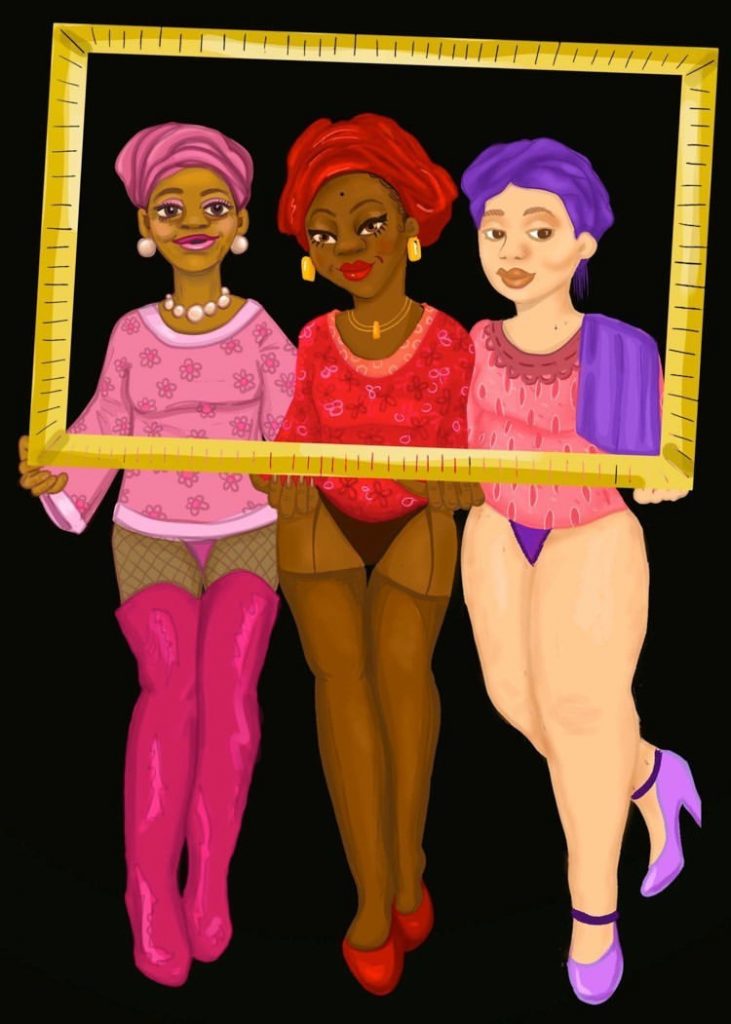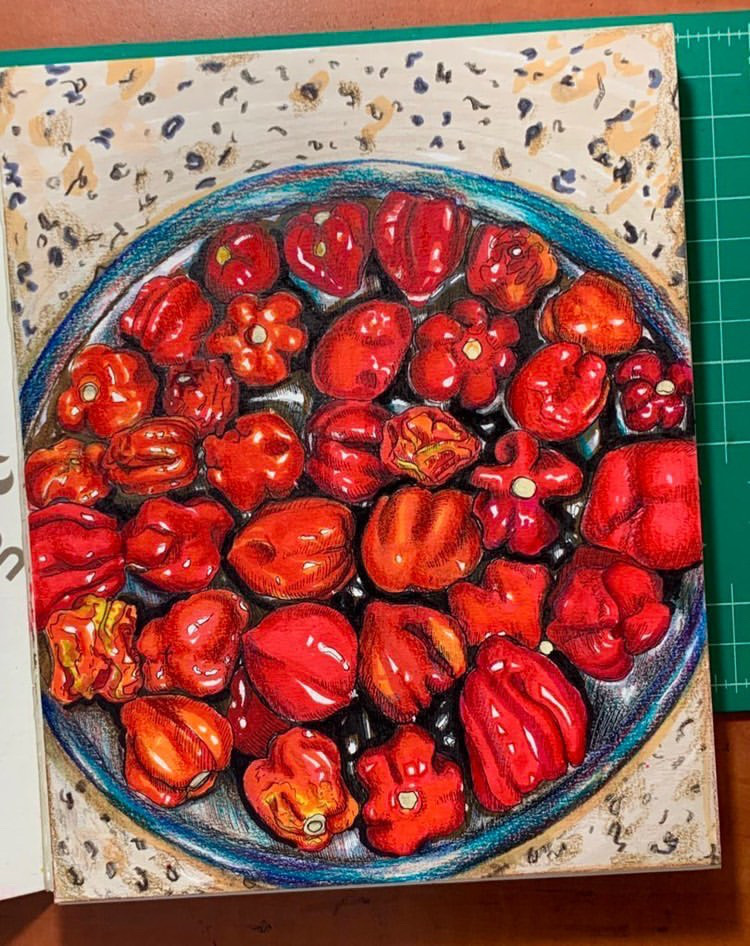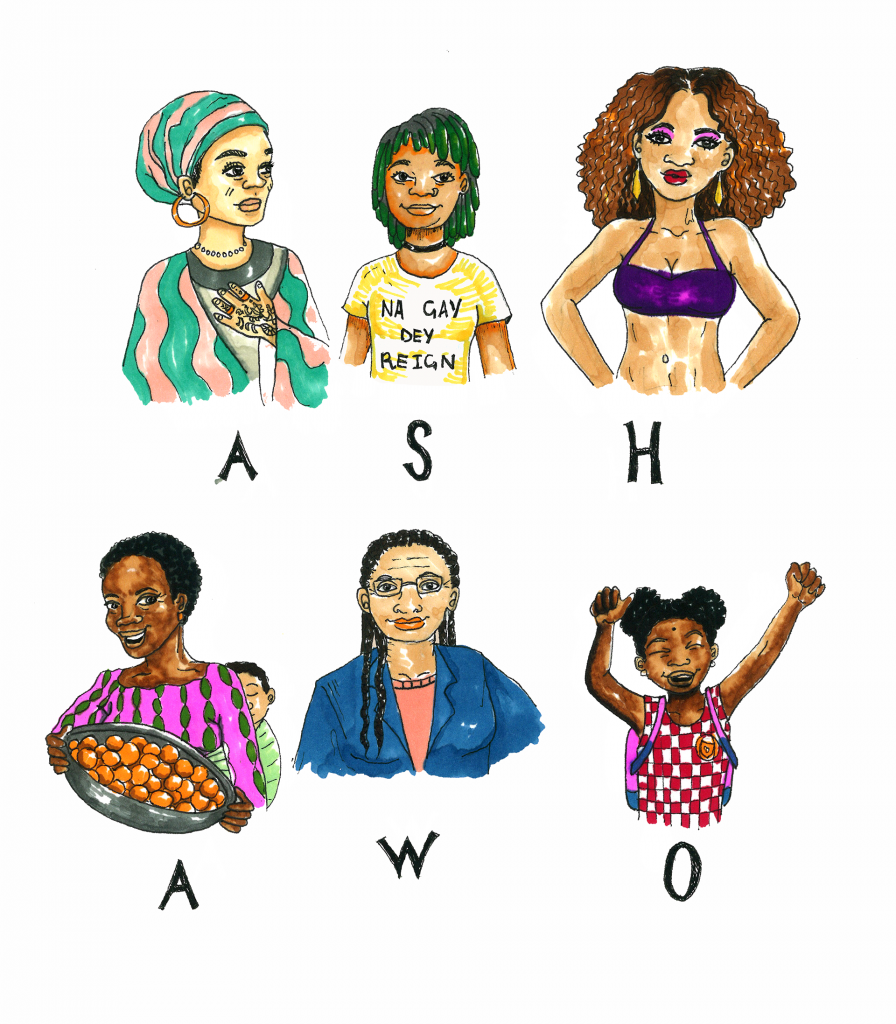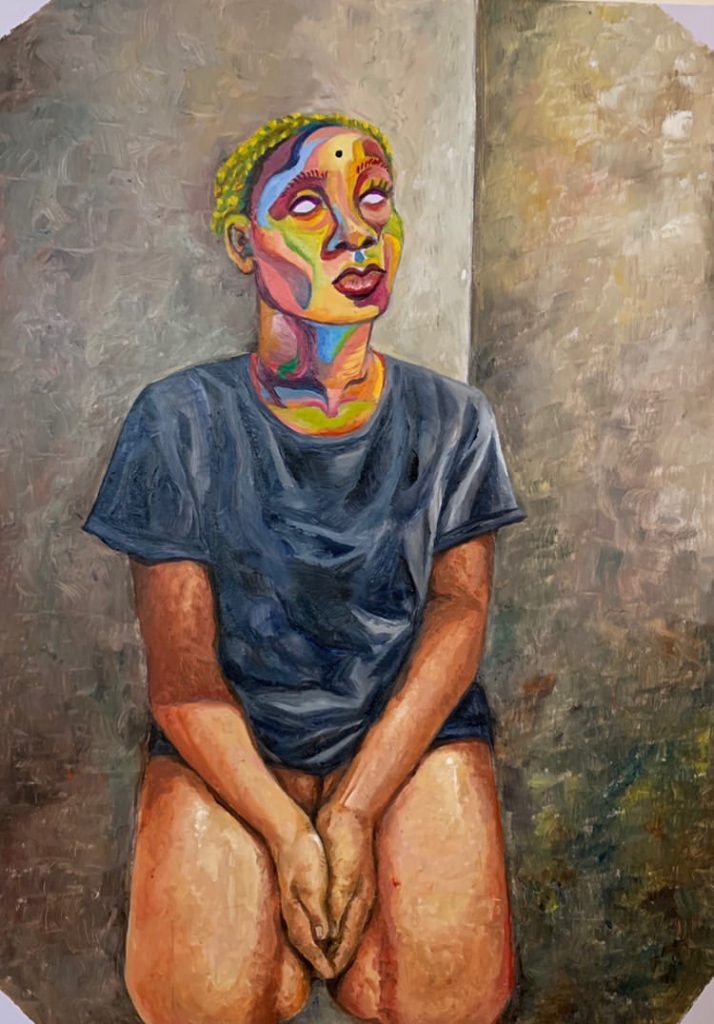 "Ashawo!" A term with which any Nigerian woman despite her profession, religious orientation or social class can be labeled at any turn of events, is the title of the project Ayo Sanusi finds most satisfactory. She created the piece as a commentary on the shame culture women are subject to, due to their gender.
Ayo relishes the challenge of communicating complex ideas and interpreting real life situations with her art. Her goals include collaborating with bigger companies, particularly on projects centering gender equality, as well as having more shows of her work. She hopes to carve a niche for herself in the art industry. Like many other creatives, she occasionally feels the good ol' imposter syndrome and an absence of motivation. Regardless of this, she carries on with her work and continues to make strong impact.
Reach out to her on Instagram @ayodoodles and on Behance at Ayo Sanusi.