Once again, the end of the year is upon us. The festive season is often marked with relaxation and gift giving to all those who showed up for us in the course of the year and made our lives as creatives bearable, or fun as the case may be.
This isn't a minute too early, as it's never too soon to begin planning especially considering the hyper-inflation currently being faced by Nigeria's economy. As always, for all things art inspired, we've got you.
This is the first part of our gift guide for end of the year presents for your artsy geng. (watch this space)
As part of our vison of nurturing creativity in Nigeria, here's our gift guide, curated solely from Nigerian brands, featuring some of our old favourites and new discoveries.
1. Wearable art by Vudoh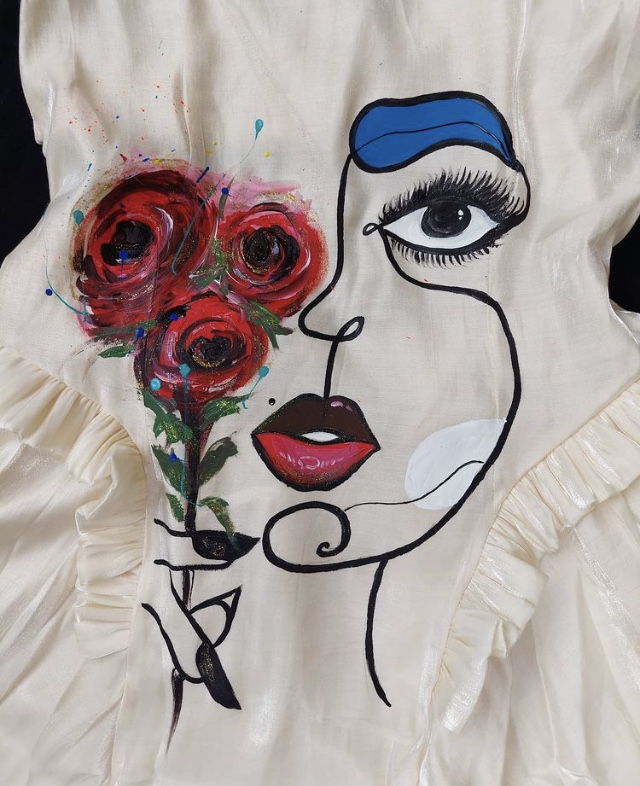 Choose from a selection of hand-painted face- masks and clothing items. Ever loved an art piece so much you wanted it around you all day and couldn't wait to get home to it? With wearable art by Voudoh you can get your favorite pieces/designs made into delightfully gorgeous outfits that you can wear as much as you wanted. The designs are beautiful with a great look and feel and are a great gift for any art lover. The pieces are handmade, hand painted and ecofriendly.
2. Gorgeous plant pots and fabrics by Onje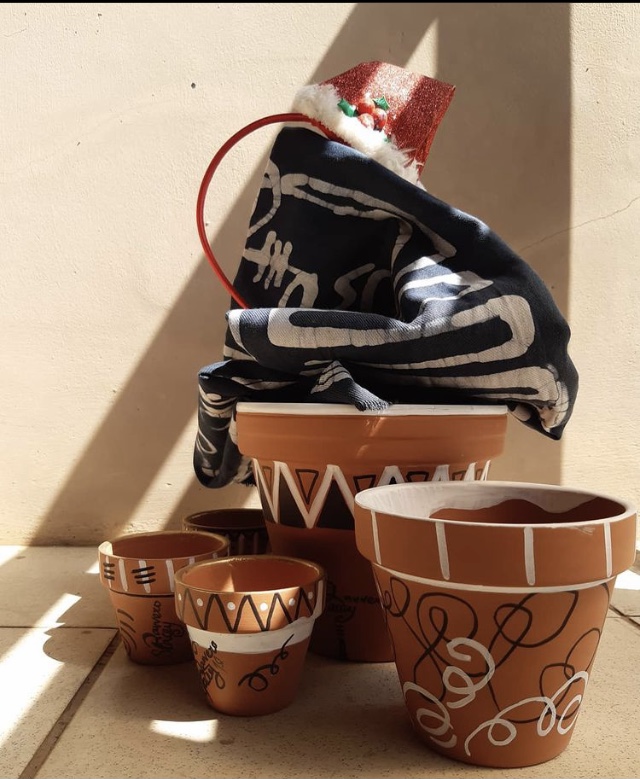 Tis the season of plant parenthood. So, gift your artsy, plant loving loved one a classy, beautiful plant pot from onje. It will be a great fit for the grooming, nourishment and beautification of their plant babies. Exactly what every plant parent wants. Shop online for plant pots @shop.onje
3. Stunning phone cases and customizable laptop skins by Victor Veddart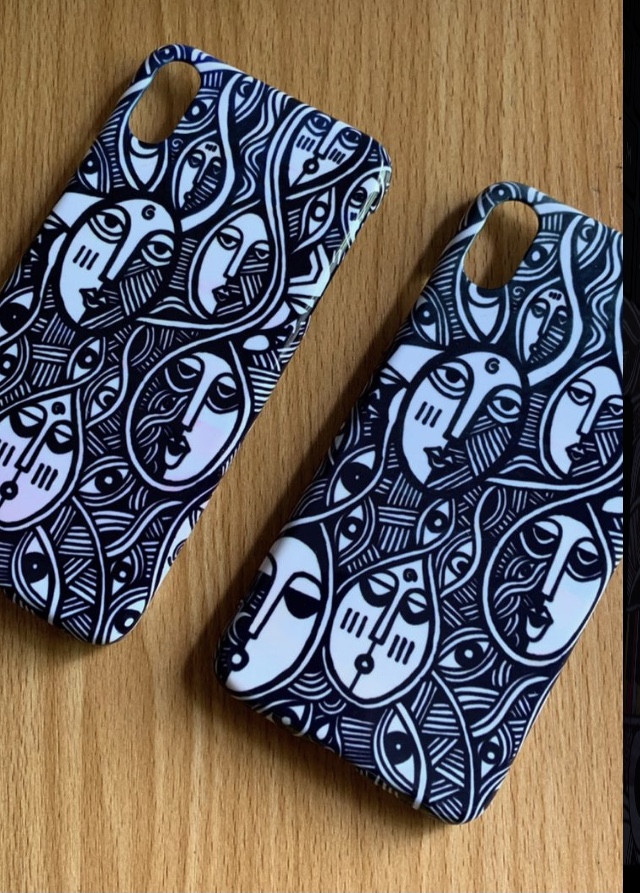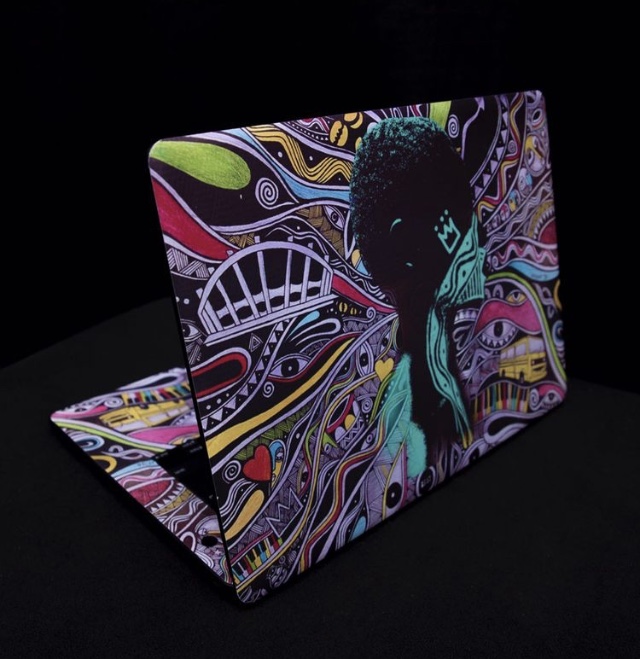 These beautiful gadget jackets are a great gift for your artsy lover. They'd serve to preserve, protect and pulchrify their devices as well as lift their moods. This Christmas, add spice to your loved ones' lives. Visit @victorveddart to make your pick.
4. Miniature sculptures by Onolaja Onosanya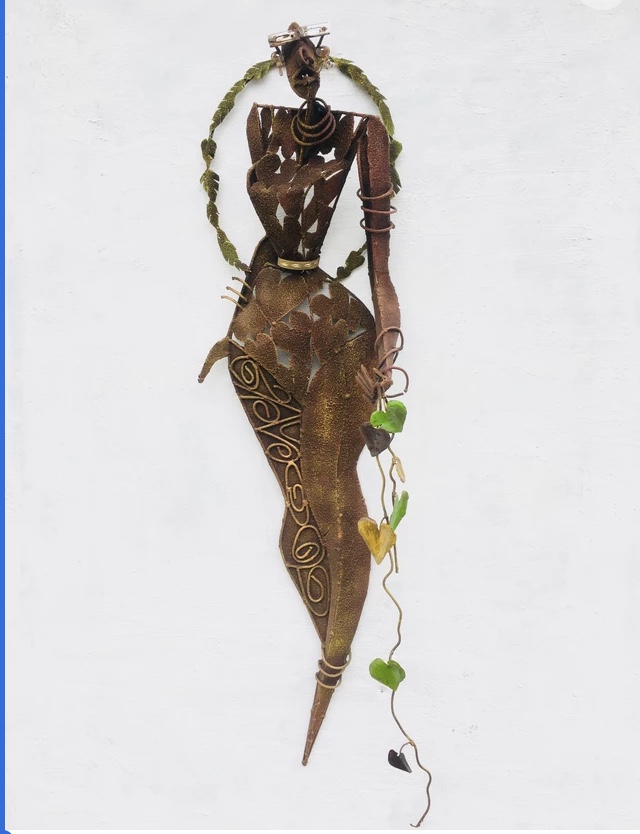 These miniature sculptures are a beauty to behold and a great gift for art lovers. Shop from Onolaja Onasanya's collections including Sisi Eko, which your artsy feminist boo is likely to like. Shop here.
5. Home Decor by Ekondo
Designed and handmade in Nigeria, Ekondo offers an array of beautiful affordable home decoration pieces that any artist in your life, will be delighted to receive from you . Check them out on Instagram @experienceekondo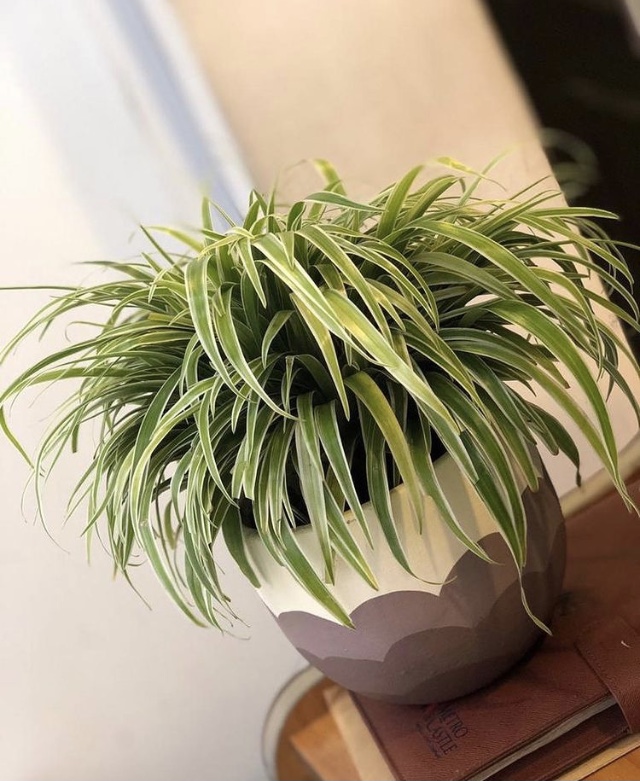 6. Curvilinear Furniture by Ejiofor Samson
Inspired by African ancestry, these pieces of furniture are study and beautiful and are a great art inspired gift for your afrocentric lover. See more pieces here