On Tuesday, December 20th, 2022, the world witnessed a historic moment as a few more of the Benin Bronzes were finally returned to Nigeria. After being looted from the Benin Empire by the British army over a century ago, these cultural artifacts had been sold to German museums and put on display for years, seemingly lost to their rightful owners. But on that fateful day, 21 of these stunning pieces that tell the story of one of the greatest empires in Africa finally made their way home.
It's no secret that art is a reflection of a people's culture, and the Benin bronzes are more than just mere ornaments to the Benin people. These art pieces have preserved the history and knowledge of the old Benin empire that might have otherwise been lost to time. And in the future, the descendants of these great people will be able to look upon these treasures and see a reflection of their identity and culture.
But beyond the Benin Empire, Nigerian art plays a crucial role in preserving and promoting the culture and identity of the people. Legendary artists like Fela Kuti, widely regarded as the pioneer of the Afrobeat genre, and contemporary stars like Wizkid, Davido, Burna Boy, and Tems have all contributed to spreading Nigerian culture across the globe through their music. And it's not just music where Nigerian art shines – talented artists like Ben Enwonwu and Njideka Akinyuli Crosby have also showcased Nigerian culture and heritage on the world stage through their art.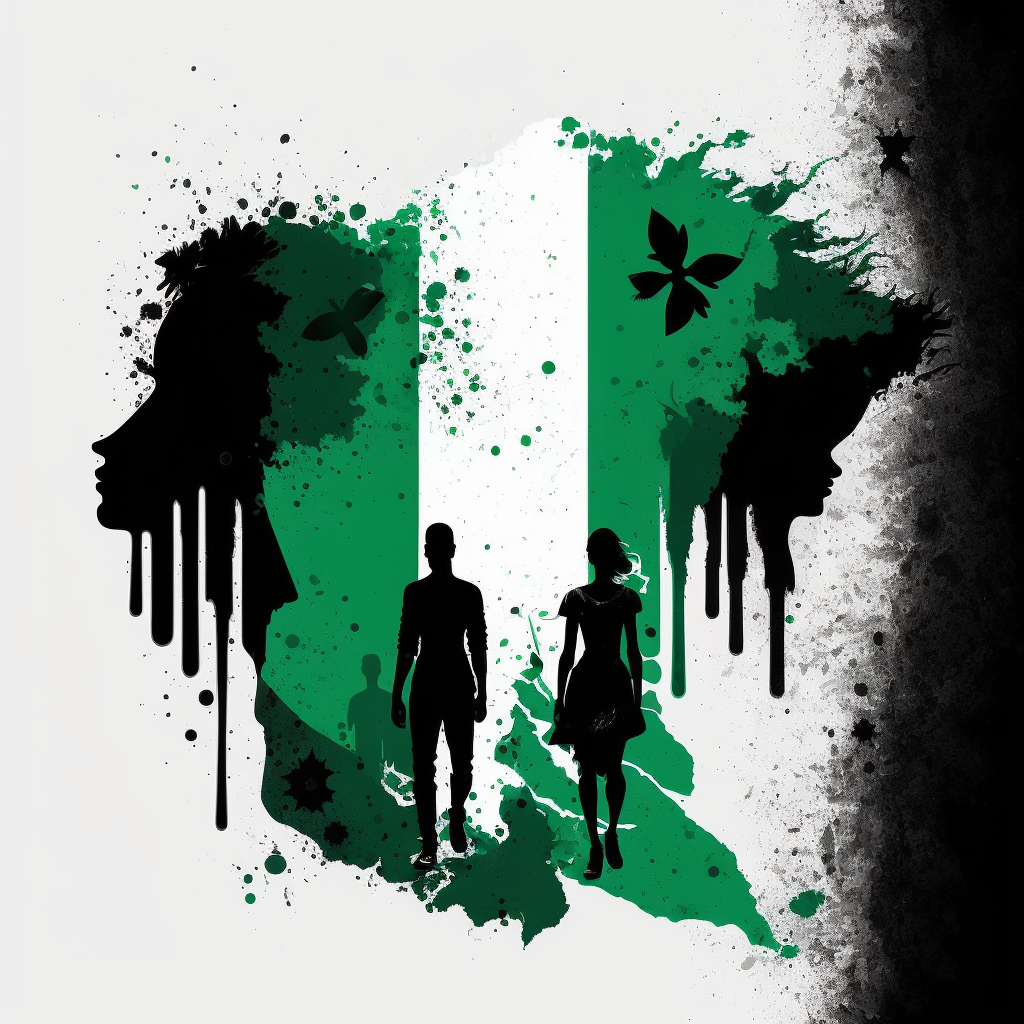 Sadly, individual artistic brilliance can only do so much. According to UNESCO studies, 29 minor Nigerian languages have already gone extinct, with 29 more in danger of disappearing. In addition, 172 Nigerian languages have been identified as endangered by the Endangered Languages Project. At this rate, even the major languages are at risk, and the cultures they represent may soon be lost as well. The main cause of this heartbreaking trend is simple – a lack of interest in and respect for cultural identity. This is where art can play a vital role in preserving cultural heritage, especially among young people.
But this is not a task that can be accomplished by artists alone. The Nigerian government and private organisations must step up and support the preservation and promotion of culture. They can start by promoting the work of artists, funding exhibitions, and providing training schools where indigenous art styles can be taught and nurtured. It's also essential to make art and cultural education compulsory in elementary and secondary schools to raise awareness of cultural heritage and identity. One indigenous language should be taught in all schools to prevent them from going extinct, and the National Council for Arts and Culture (NCAC) should organize more shows and cultural exhibitions nationwide – not just in major cities but also in small towns and villages to reinforce the importance of culture and promote cultural identity.
Nigeria is a nation of over 200 million people with 371 ethnic groups and 500 languages. It's a unique melting pot of cultures that should be celebrated and exported globally. If Nigeria fails to act now, a society built on borrowed values may take root, one run by people with no knowledge of their heritage. The time to act is now.