Those who at one time or the other have described 2018 as a 'tricky' year for Nigerian music do not make their assertions without good reason. The past twelve months have had radio stations and car stereos invaded by 'hits', but a huge chunk of the sound has been bedeviled by an alarming lack of replayability value. Popular promoter and blogger (cum 'former' musician) Tunde Ednut made an Instagram post not too long ago about how many of today's tracks can't boast of a listenability that stretches beyond four weeks, and to a large extent, I am inclined to agree.
Away from token awards, overpriced concerts, glossy red carpets and tortuous airplay from media outfits, a number of the country's more popular artistes either found themselves struggling to maintain standards, or simply failed to come with the goods. Johnny Drille's average "Awa Love" which was followed by the sub-par "Halleluyah" highlights the need for the Benin-born songwriter to switch up his sound a little, even though his live concerts provided insight into his prowess as a performer. "Soco" and "Commando" were bangers, and his vocal contribution to "Bad Energy" was everything we needed this year, but "Fever" (subtracting the steamy video) and "Gucci Snake" are proof that consistency has never been Wizkid's strong point. Yemi Alade, save for that collaboration with Flavour, had us yearning for the sound of television on static, and the impressive musicality that has been exhibited by Niniola over the years was almost watered down by the recurrent (not-so-subtle) sexual sub-themes.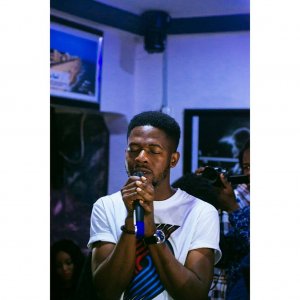 David had a good run with his DMW crew and impressed on features, but putting away sentiment and the buzz created by high-profile relationships, none of his 'hits' this year (Flora Ma Flawa, Assurance, Nwa Baby, Wonder Woman) measured up to "Like That" from the previous year let alone "If" or "FIA". Simi's great vocals can no longer make up for overstretched themes, Mr. Eazi's "Lagos to London" failed to impress, and while MI Abaga's "Rendezvous" and "Yxng Dnzl" showed that the rapper can still make music, the question of whether music lovers are still enthusiastic about what he offers is one for another post.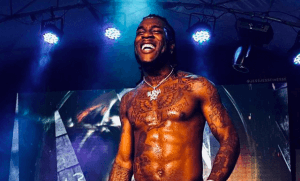 There were a number of bright spots this year though: the music-consuming population finally discovered how much they had slept on Damini "Burna Boy" Ogulu, Odunsi the Engine took listeners back to the 80s with his sophomore album "Rare", Slimcase reminded us why we loved Terry G in the late 2000s and the early 2010s, Nonso Amadi (while still underrated) made a very good case for why attention should be paid to his craft, Duncan Mighty had his career revived (thank you, Starboy), and Teni, Teni, oh Teni!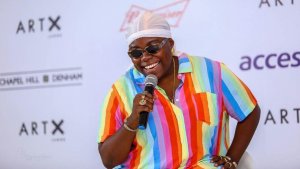 That said, here are my favourite Nigerian tracks of 2018 (note that this is in no particular order, and this compilation is drawn from a number of factors, including meaningfulness of sound, personal taste and plain lovable ridiculousness):
Fela in Versace – AKA (ft. Kiddominant)
No Crime – Nonso Amadi
Dial Me – Nonso Amadi (ft. Kida Kudz)
Able God – Chinko Ekun (ft. Lil Kesh and Zlatan Ibile)
Miss You Die – Mr. Eazi (ft. Burna Boy)
Wanted You – Odunsi the Engine
Hectic – Odunsi the Engine (ft. Amaarae, 234jaydaa and Solis)
Bad Energy – Skepta (ft. Wizkid)
Soco – Wizkid
Ji Ma Sun – Idowest (ft. Davido)
Shepeteri – Idowest (ft. Slimcase)
Alte Cruise – Odunsi the Engine (ft. Zamir and Santi)
Fake Love – Duncan Mighty (ft. Wizkid)
Askamaya – Teni
Uyo Meyo – Teni
Amaka – Tuface Idibia (ft. Peruzzi)
Baba Nla – Larry Gaga (ft. Burna Boy, Tuface Idibia and Dbanj)
Gbona – Burna Boy
Heaven's Gate – Burna Boy (ft. Lily Allen)
Devil in California – Burna Boy
Werk – DJ Cuppy (ft. Skuki)
Freaky – Santi (ft. Bridge and Nonso Amadi)
+ – – MI Abaga (ft. Odunsi the Engine)
Last Night I Had a Dream About a Hummingbird – MI Abaga
The Self Evaluation of Yxng Dnzl – MI Abaga
Angel – Odunsi the Engine (ft. Duendita)
Love Never Fails, But Where There Are Prophecies, Love Ceases To Remain – MI Abaga
Lekki – MI Abaga (ft. Falz, Ajebutter22 and Odunsi the Engine)
Iwa – Phyno (ft. Tekno)
Har Abada – Ruby Gyang
The One – Clay (ft. Johnny Drille)
Oyin – Niniola
Bana – Niniola
Star Signs – Odunsi the Engine (ft. Runtown)
Divine – Odunsi the Engine (ft. Davido)
Unleash – Runtown ft. Fekky
The list is by no means exhaustive, but there you go, those were the tunes I loved listening to this year.