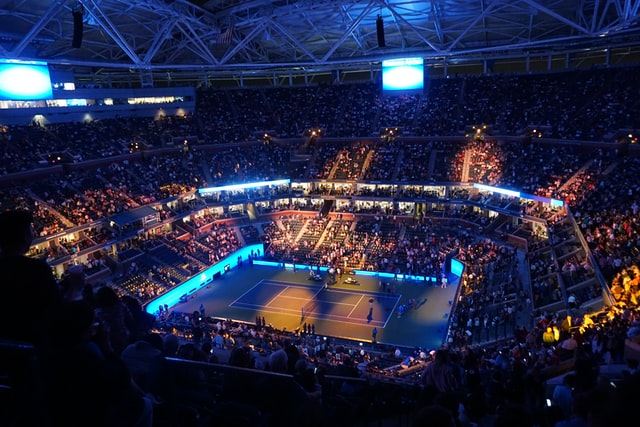 The next edition of the U.S Open plans to showcase the artworks of 5 artists from underrepresented communities. Among the artists whose work will be displayed is Gerald Chukwuma from the eastern part of Nigeria. Gerald uses the elements of the Uli art tradition from southeastern Nigeria in his sculptural work. His pieces explore voluntary and forced global migration.
"For Africa and for Africans, I think migration has done a lot," he said further in an interview. "It has not just scattered us all over the world; it has also taken away from our culture. It has watered down what we believe in; it has watered down who we are."
Chukwuma intends to present a sculpture that reminds the world of the courage of the Nigerians who carried out the Igbo landing: this landing happened in the early 19th century when 75 newly enslaved West Africans seized the control of a coastal vessel and grounded the ship. Then they all marched into the waters of Dunbar Creek in Georgia and committed mass suicide.
Chukwuma will showcase his arts alongside others such as Jose Dávila, represented by the Sean Kelly gallery; Myles Nurse, represented by the Half Gallery; Carolyn Salas, represented by Mrs. gallery; Luzene Hill of K Art. (Gerald Chukwuma is represented by Kristin Hjellegjerde Gallery.)
Generally, all the artists' works will be on display throughout the site of the Open. Therefore, anyone at the Billie Jean King Tennis Center will see these pieces, starting when the competition kicks off in August to when it ends in early September.
This step is part of the Be Open social justice campaign, a great initiative managed by Nicole Kankam (the tennis association's managing director of marketing). In 2010, the same association showcased the works of 18 artists who represented the Black, indigenous, or people of color. That year, the works were displayed on the front seat of the Arthur Ashe stadium.
In Kankam's words, "It's all built around this one grounding statement: When you keep an open mind, great things can happen in our sport and out in the world.".