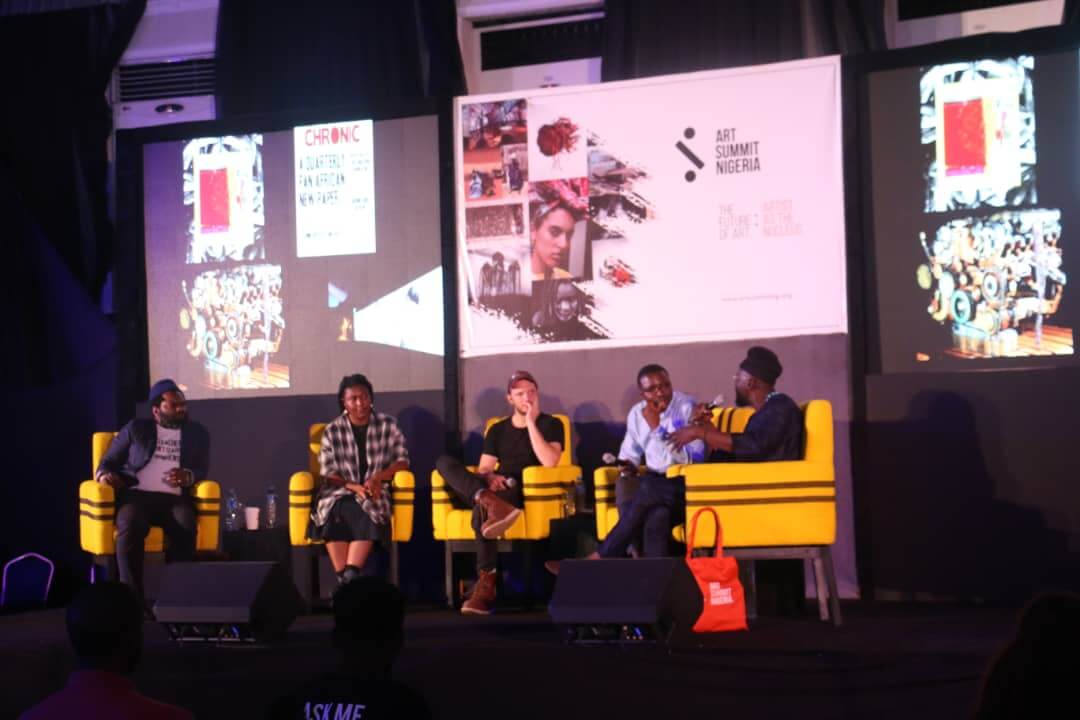 On Tuesday, 30th October 2018, Art Summit Nigeria, which was a two-day event that included talks, workshops and an experiential pavilion, kicked off (a bit late, however) with The Artist's Voice. Nnenna Okore, the internationally acclaimed environmental artist exposed the audience to her work and her use of biodegradable materials which saves the cost of buying art materials, preserves the earth, and connects you to your environment. She talked about her inspiration, which is the environment itself. Her talk was underscored by the need for artists to embrace ecology.
The next session was a conversation between Ugochukwu-Smooth Nzewi and Iheanyi Onwuegbucha. It was around 'Critical Views of Nigerian Art' and covered the role of the state in art, art curriculum in schools, and the need to build a veritable ecosystem for the art scene in Nigeria to thrive.
At this point, the Vice President,  Yemi Osinbajo in his usual eloquent manner declared the summit open with a refreshing speech that touched on the unique times that we are in, and Nigeria's growing creative industry.
The second Artist's Voice session of the day was a very interesting one. Have you ever wondered at how fetish symbols bear an affinity with art? In fact, these things are art. The sculpted idol images, the colourful masquerades, the artfully adorned shrines and what have you. Victor Ehikhamenor took us through this particular terrain by introducing us to his Edo tradition and culture inspired works and the heavy influence his grandfather's native religion has had on his works. Notable in his talk was his encouragement of artists to create these kinds of works that tell our story and history as a people.
The next session is of particular interest to artists as it threads the issue of patronage for artists (an issue that we at Kurating have been looking into and will be introducing a new feature soon). As much as artists need to create, they also have to feed, clothe and live a good life from the proceeds of their work. Prince Shyllon in conversation with Ronke Akinyele exposed us to the functions of the collectors of art, and why buyers and patrons of art should sincerely support their artists. By the way, Prince Shyllon is reputed to be Nigeria's largest private art collector.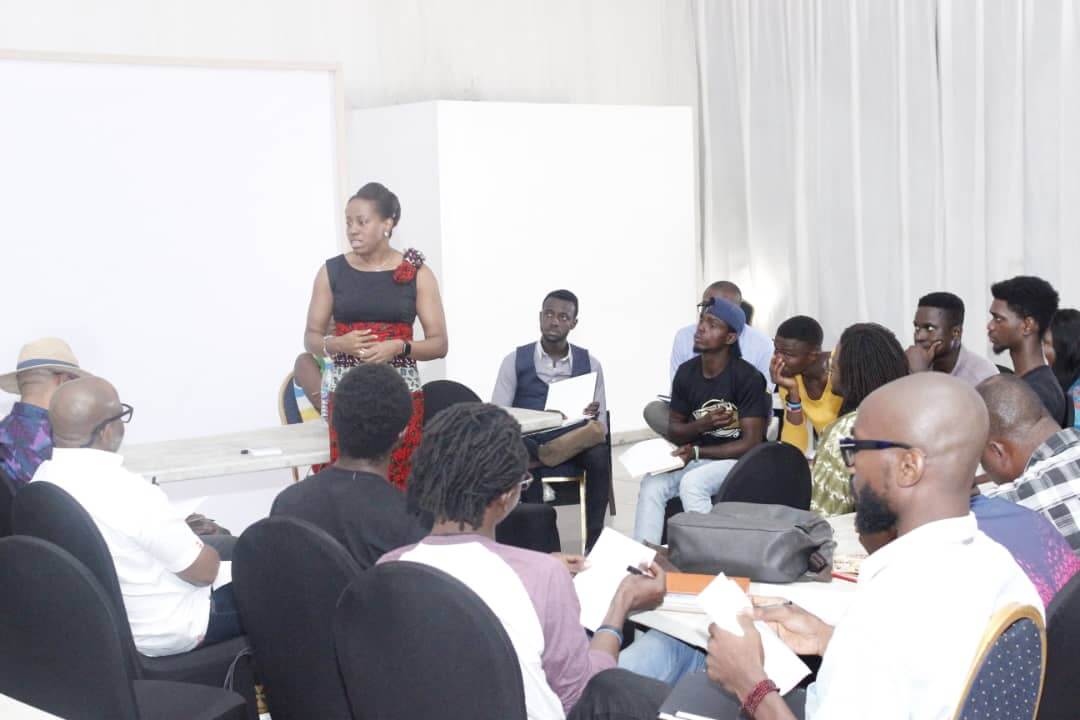 Day One also featured workshops like the legal clinic facilitated by Senior Associates from Aluko & Oyebode, and the Union Bank workshop on financial management that stressed the need for financial planning, something most artists ignore.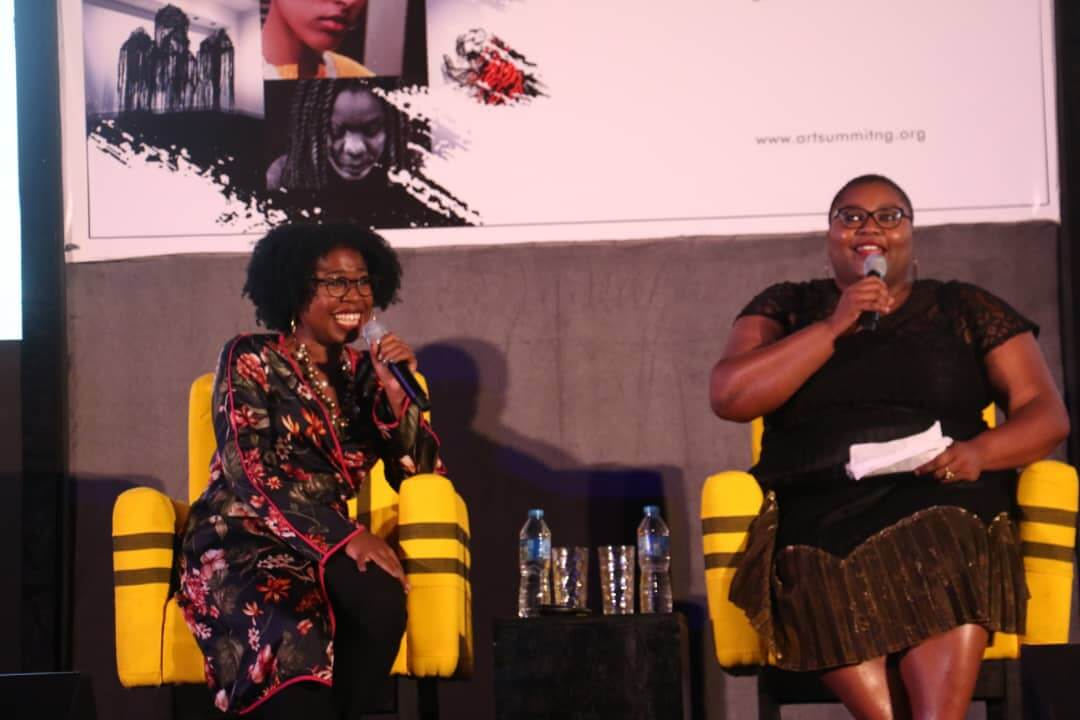 Day two (and final day) of the summit started with The Artist's Voice with Nengi Omuku. Her works fascinated me and at the same time left me slightly spooked. I should mention that Nengi is a pleasant lady whose sense of humour I found amazing (I listened in on a conversation she had with a volunteer just before her talk). Nengi Omuku went through her journey as an artist, tracing her activities in England and Nigeria with the subject of mental illness featuring quite a bit in her talk. I love the fact that her works somehow combine abstraction and figuration.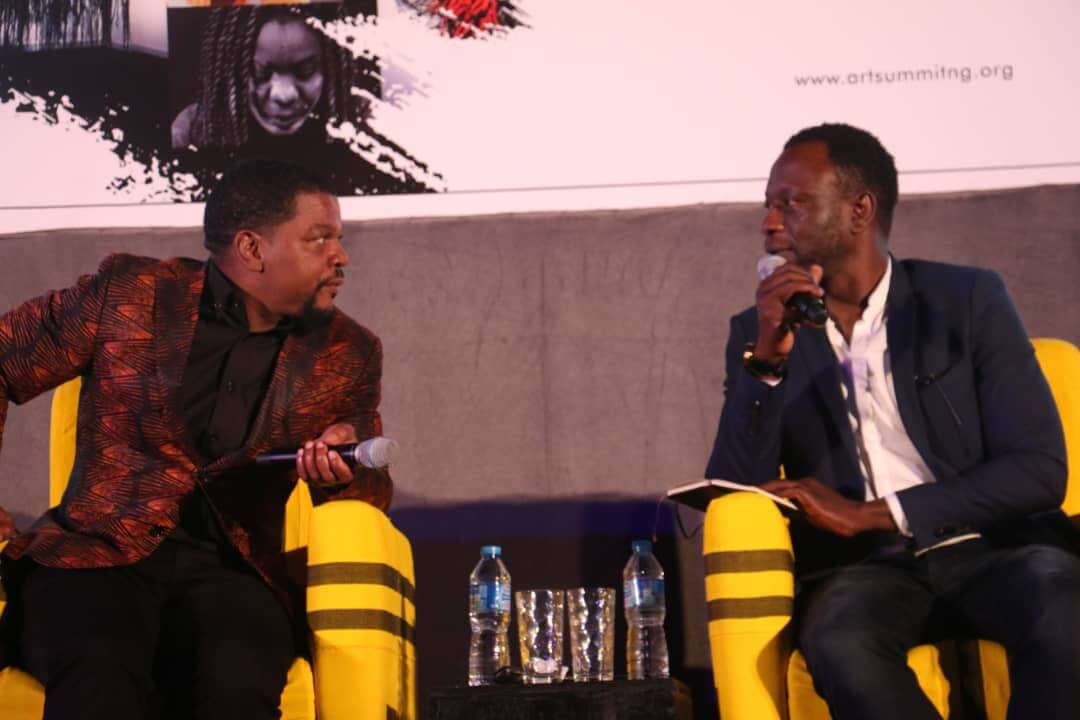 Kehinde Wiley and Azu Nwagbogu's conversation came next.  This was perhaps the highlight of Day two of the summit. Of course, it had to be, with Kehinde Wiley announcing his new Art Studio in Lekki  Lagos to be designed by David Adjaye. He talked a bit about meeting President Obama and doing the famous Obama portrait. It was an honest and educating conversation.
Hakeem Adedeji and Adaora Mba came next, talking about building collections and the gallery system in Nigeria.
I'll skip now to the other conversation I found most fascinating, not because there weren't other amazing talks but because I'd like to close this review in a few more paragraphs. It was the Conversation on 'The Million Pound Art Work (The Tutu Effect)' with Oliver Enwonwu of the Omenka Gallery, Neil Coventry and Giles Peppiat both of Bonhams. Perhaps the highlight of this session for me was when a member of the audience asked if the buyer of the 'Tutu' painting is Nigerian or not. I must confess, my breath was held because I had also pondered that question. The identity of this buyer has been a question in my head since I first heard of the purchase.  We didn't get an answer. The buyer remains completely anonymous.☹
There were workshops on Day Two just like Day One, from filmmaking with Andrew Dosunmu to Environmental Art with Nnenna Okore to Digital Skills workshop for Creatives with Google and a few others.
The Summit closed with a town hall session that featured Ugochukwu-Smooth Nzewi with Rahima Gambo, Eric Van Hove, Andrew Dosunmu, and Ntone Edjabe.
If, by any chance, my review here gives you the impression that you didn't miss much, especially if you are an artist, then I apologize deeply. You missed a lot more than I could have captured in this review. From the knowledge gained to the networking opportunities and even to the selfies, you missed too much. The summit, organised by the Rele Arts Foundation, was worth every minute spent there.
You could also find out more about the summit by checking the hashtag #ArtSummitNG or @ArtSummitNG on Twitter .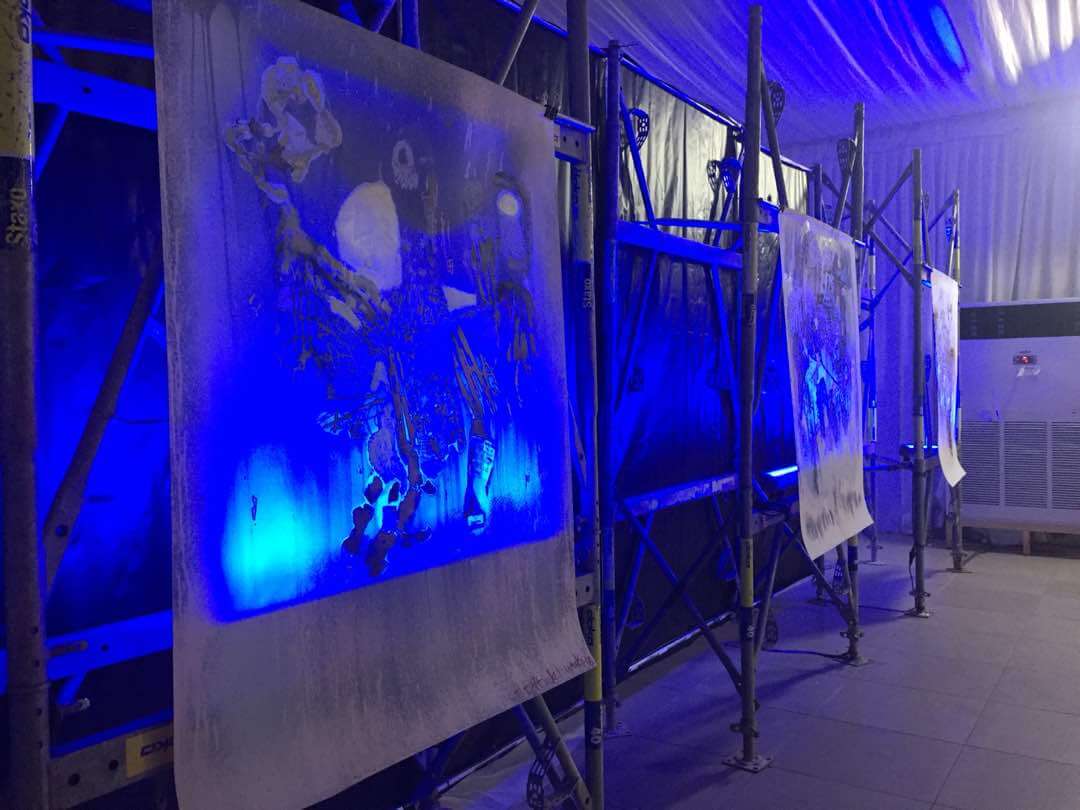 Images by Omoregie Osakpolor