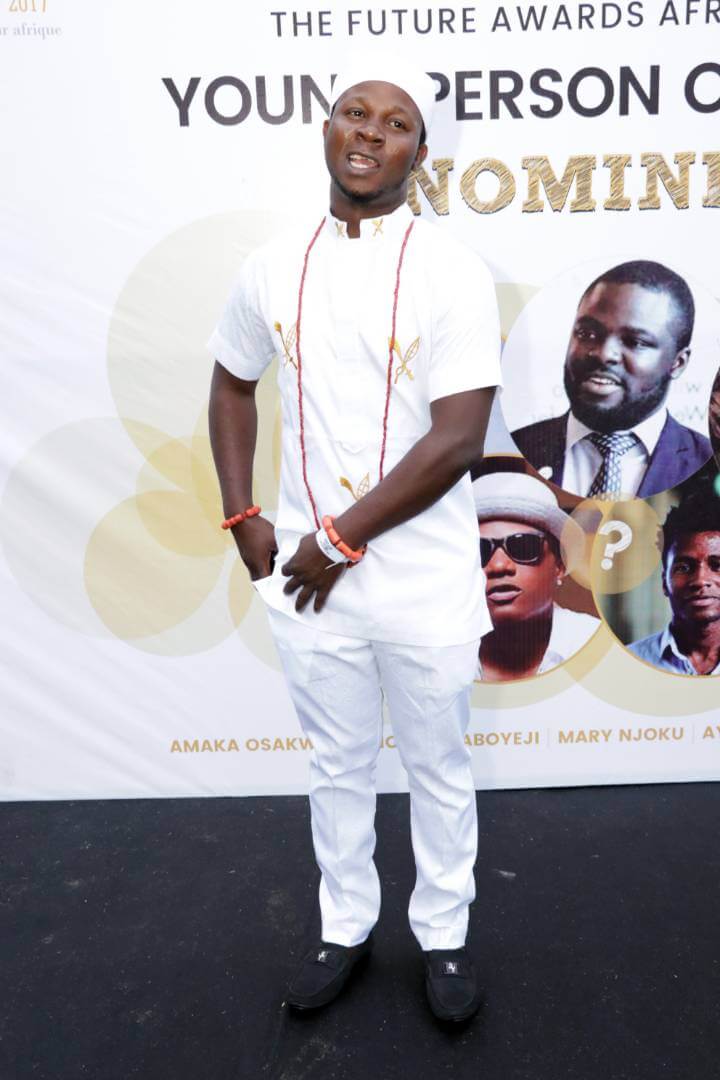 On #OrangeConversations where we catch up with creatives and discuss their creative business, we have Omoregie Osakpolor, Documentary Photographer. Enjoy and learn! 
You photograph people a lot. Do you approach them and ask permission or do you just capture and move on?
Sometimes I ask for permission (this helps you connect to your subject better), but you are left with no other choice other than to 'steal' the shot. Candid images are the best sometimes.
One of your images, of an affectionate cow and its herder, is quite arresting. How did you interact with your subject and arrive at such a shot?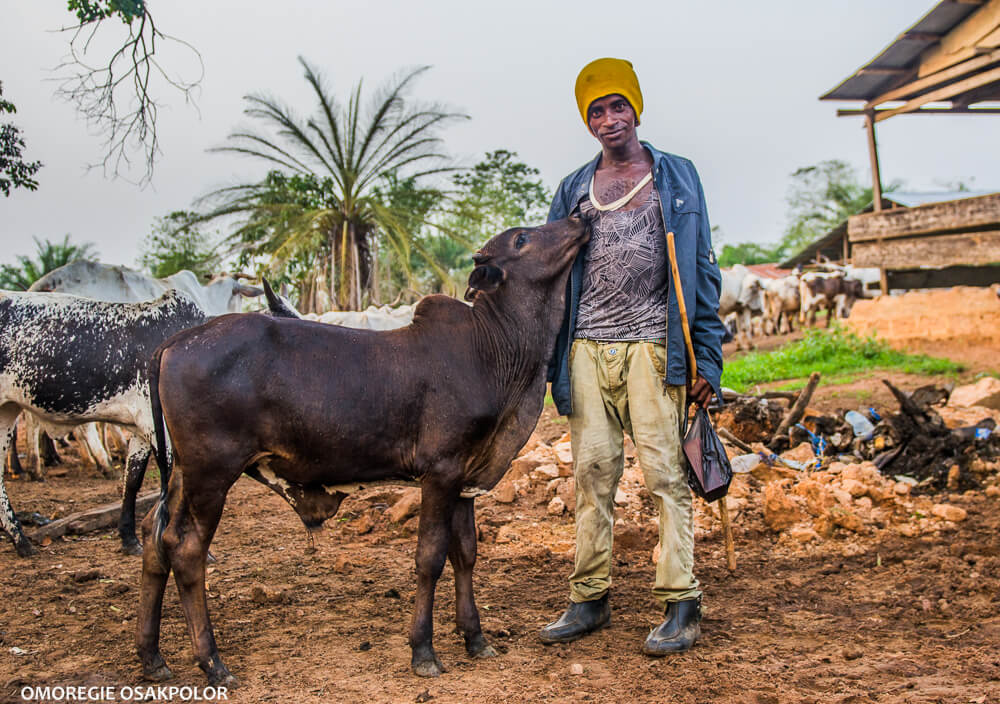 Thank you. It's one of my images that I just can't stop looking at in admiration (not just the image, but the subjects, the affection displayed by the cow and the herdsman). I've always been fascinated by the herdsmen and I wanted to get close to them to get to know them better. So, I decided to pay a visit to the Fulani settlement close to my house in Benin one evening. I met with the herdsmen and they gave me access to the ranch. We got talking, and I realized the need to always balance a story because the herdsmen who I interacted with and literally played with that evening didn't look like the bloodsucking Fulani herdsmen that have been on the news for their havoc on innocent Nigerians at different parts of the country. In fact, I never knew cows could be affectionate/tender until that evening. I didn't stage the image, it was candid. I was fast enough to capture the moment between the herdsman and the cow.
What is your dream subject? What would you love to be known for?
I want to photograph female combatants in battle, yeah, that's my dream subject (lol) and I want to document the over one hundred festivals in Edo State (for posterity) before I die. I want to be known as an activist photographer and historian.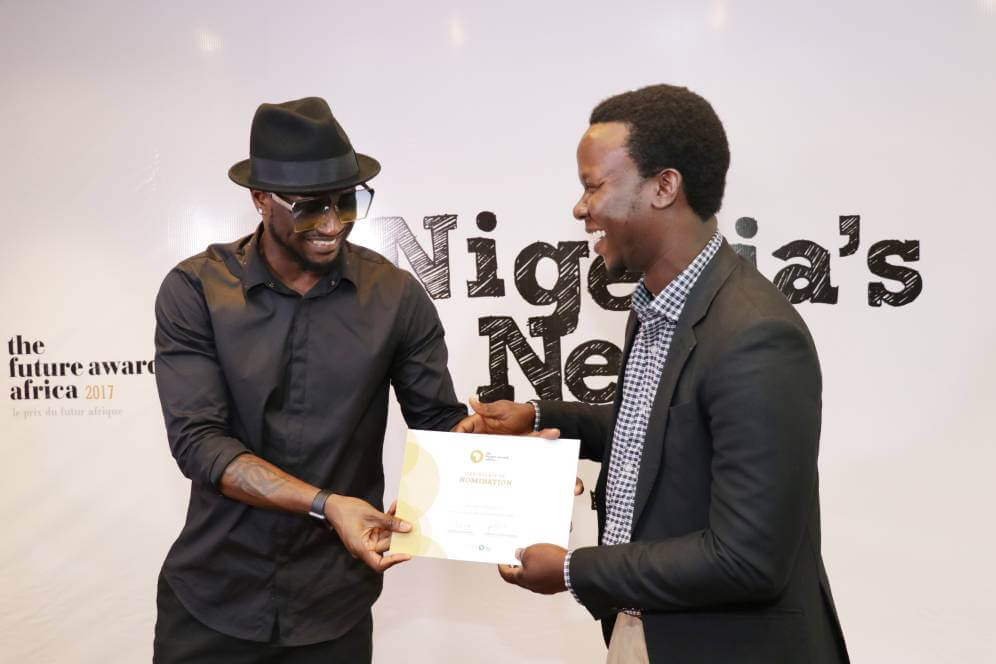 You've achieved so much lately, culminating in your nomination for the Future Awards. What advice would you give your past self if you could see him now?
Be patient. Everything good will come. Keep working. Well, this is the advice I still give myself now.
What's your advice for aspiring photographers who are looking up to you?
First, let it be your passion (it's passion that would keep you going through tough times). Then know what you want by following your heart (the things you're naturally drawn to) and keep photographing them. Start with what you have, the best camera in the world is the one you have in your hands (study it well, know its strengths and weaknesses and it would always work for you). Attend workshops (there are affordable ones). Get good shoes and keep shooting and learning.
What made you interested in photography and when did this interest start?
I was a poet or so I thought (laughs), so, I can say I've always been an artist. I've always loved to express my thoughts and feelings through art. Photography provided me with a better medium to express myself, to communicate my ideas. I started learning photography in February 2015 as a youth corps member in Lagos. I decided to make a career out of it after service ended in July same year.
You've obviously learnt photography from different places, from workshops to mentorships and perhaps the internet. Which of these would you say is indispensable to a starter?
They are all important, but the internet is very important. Photography workshops are quite expensive. But thank God that is changing now. The Nlele Centre of Photography is changing that for young photographers and filmmakers. And there are so many online groups of photographers that are really bridging the gap between early career photographers and the professionals. So, I would say the internet is indispensable because you need to get access to information about workshops, mentors etc. All these could only be possible with the internet.
Why do you call yourself a documentary photographer and does this mean you don't dabble in other genres?
Documentary photography is the best way for me to express myself. It doesn't mean I don't do other genres of photography once in a while. I feel to an extent that every form of photography is actually documentary. Images made today become historical documents for tomorrow.
Tell us a bit about your projects, past present and future.
I did my first photography project in 2015 on the lives of the urban poor living in the shadow of a growing megacity. I read about photo essays and I wanted to create one myself. Unfortunately, I lost all the images to a computer virus (no personal laptop then). Between August and September 2015, I did another project titled I AM NIGERIA (I photographed Nigerians from different religions, tribes, classes, age groups, genders , etc to portray a resilient Nigeria that has surmounted every challenge). The project was in honour of Nigerians and Nigeria on her 55th independence anniversary, and I can say it was my first photography project. It was fun making portraits of those awesome Nigerians.
I documented the coronation of the Oba of Benin last year (that was a dream come true). Currently doing a project on Nigerian pensioners (it was inspired by my father who is a pensioner) which I started December last year.
Inspiration drives creativity. What would you say inspires you?
My environment.
Whose work has influenced you the most and what artists do you look up to in the industry?
I can't really say the work that has influenced me most because I have been influenced by many (both Nigerians and none Nigerians). Emeka Okereke (finally met him this year), Andrew Esiebo, George Osodi, Uche Okpa Iroha, Uche James Iroha , Akintunde Akinleye and recently Tom Saater, Rahima Gambo, Ayo Akinwande and so many of them.
What lessons have you learnt so far in your journey that you'd like to share? Please feel free to give us practical advice and/or philosophy.
Shoot what your heart tells you. Keep shooting. But remember, single images don't make you an artist. Bodies of work do.