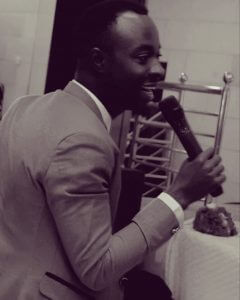 MC Lively is a lawyer, compere and comedian whose comedy skit, "Burn Your Certificate" went viral recently. We caught up with him and he graciously answered some of our questions for #OrangeConversations on the Kurating Journal.
What type of comedian would you introduce yourself as?
My type of comedian….hmmn, well I am more of a situation Comedian, I do a lot of reactive comedy.
When did you realize people find you funny?
When did I realize people find me funny…not long ago actually. Don't get me wrong, I have loved comedy since I was a kid, I was so passionate that I used to save money to buy "Night of a thousand laughs CDs"(I probably watched all the volumes) but I just didn't think I was as good as the likes of Legends… Basketmouth, I go die, Bovi, Gordons,Okey Bakassi…the list is endless. Took me a while to realize that my style was just slightly different. Growing up, everyone around me was funny except me… I guess I was taking tutorials from each one of them then. They are all surprised when they see me now, because they really cannot put two and two together.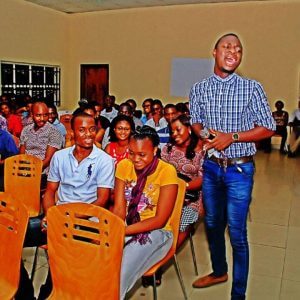 You seem spontaneous, but your jokes and skits could as well have been scripted. The question is, how do you plan your jokes?
I am quite spontaneous, very actually, that's my most treasured attributes. Despite this though, scripting is needed to a large extent so that I can be on track because the way I talk, if there's no script, I'll spend days and days talking.
Do you remember the very first time you made people laugh as a comedian?
The first time I made people laugh was as an MC…it was in 2012 or 2013. Justice Chambers in the Faculty of Law, OAU had an "Who wants to be a millionaire" event and I applied to be an MC…..after great scrutiny and vetting, I was given a trial. I stunned the entire faculty and myself that day. I still recollect Temitayo Ogunmokun saying I ought to go replace Frank Edoho immediately. After that event, I evolved slowly and eventually became a comedian in early 2015.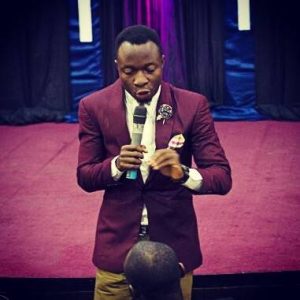 How would you define creativity and how do you work on your creativity?
As a person I tend to like new things, I like to explore things, levels that many people haven't touched. And that's how I create my content, I like to look at the narrative in a different way, be it something that is trending or an issue that has the tendency to trend, I like to put my own distinct touch on it.
Your video, burn certificate was quite popular. What do you think you did differently?
That video was me speaking from the depth of my heart. It was me expressing what I have gone through and that's what I try to bring out in my content…my life. I like to talk about my life because its one hell of a funny story.
Success is relative but in this time and age + your industry, going viral is key to success. Would you like to share your plans?
Yes, of course, people always tell me I have gone viral as though as a result I should go drink beer, eat asun and continue sleeping….but it's not even 1 percent of what I intend to achieve, there is such a long way to go. My team and I are working on a "comedy talk show" tagged "LIVE and LAUGH". We already had one edition in 2015 but there has been a long hiatus, we are working on making it bigger now, getting it on TV and airing live weekly or every fortnight. There's still a lot of work to do but I hope we can get it up and running soon.
What would you do differently if you had the resources?
If I had the resources, we will start production of "LIVE and LAUGH" immediately.
You can connect with MC Lively on Instagram @mc_lively, Twitter @livelycomics, Facebook @livelycomics, Youtube @lively LaftaTV, Snapchat @livelylcfr