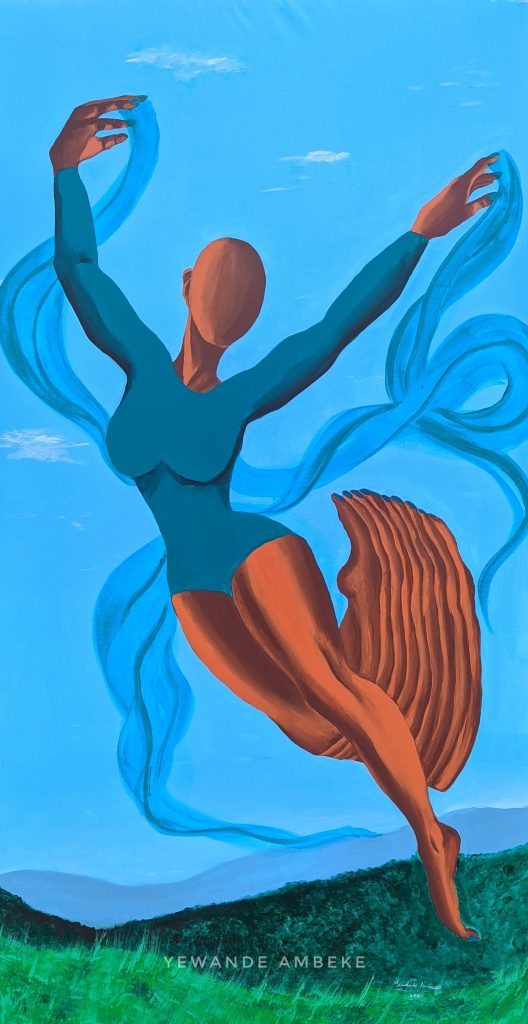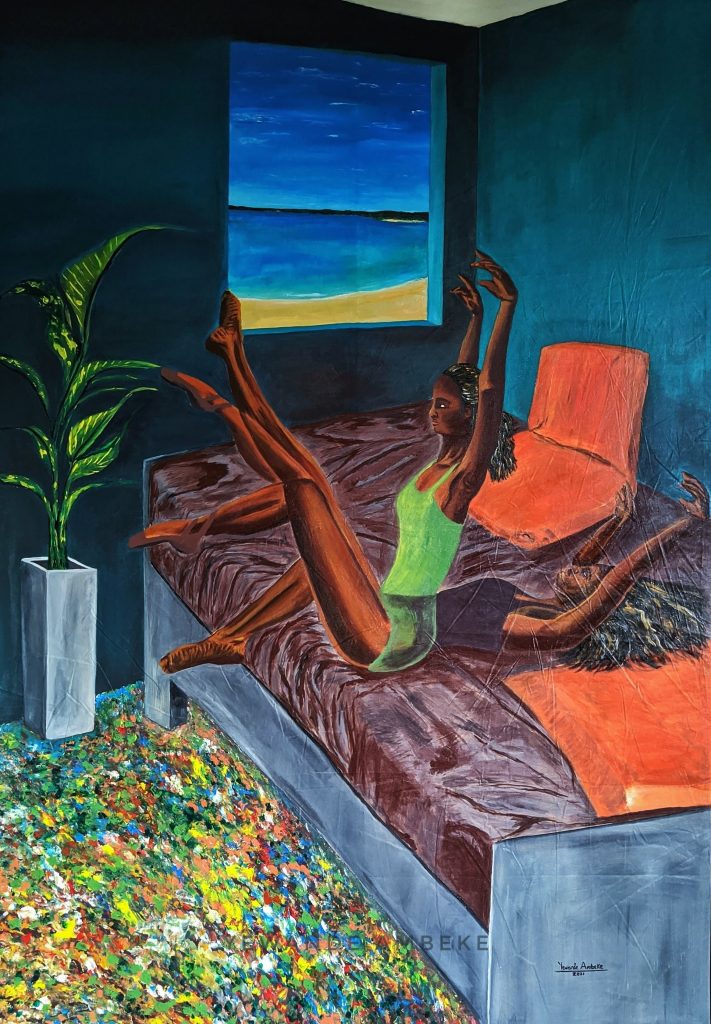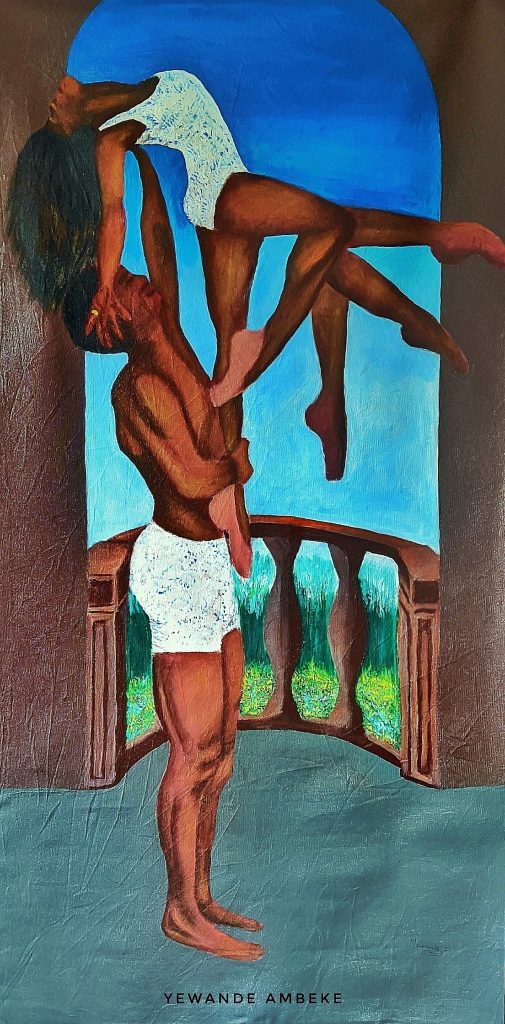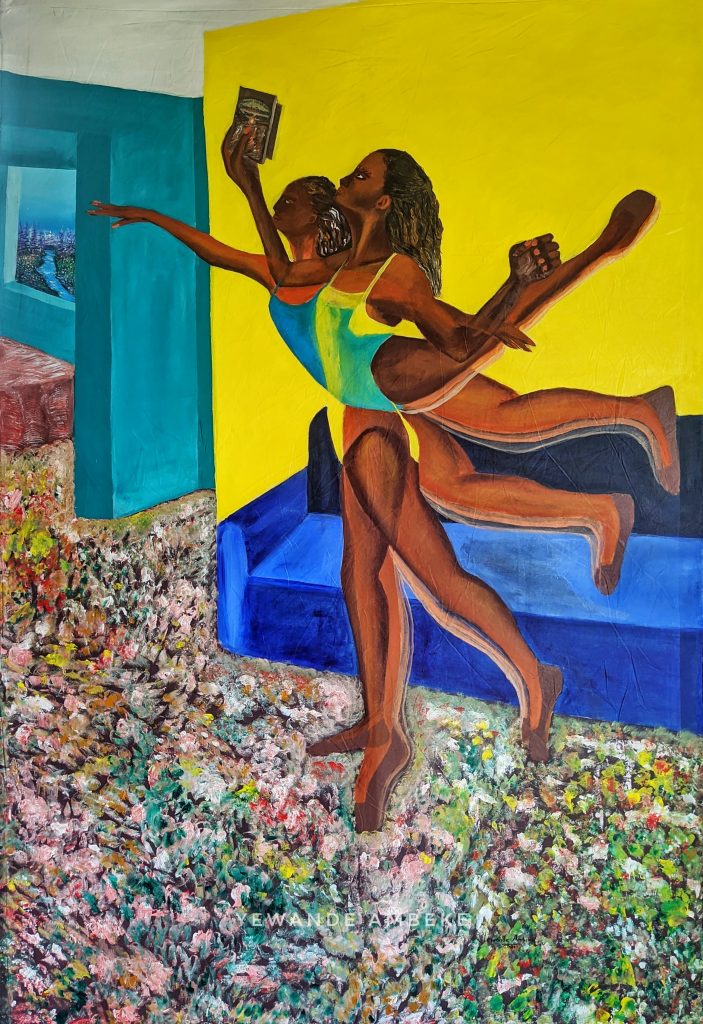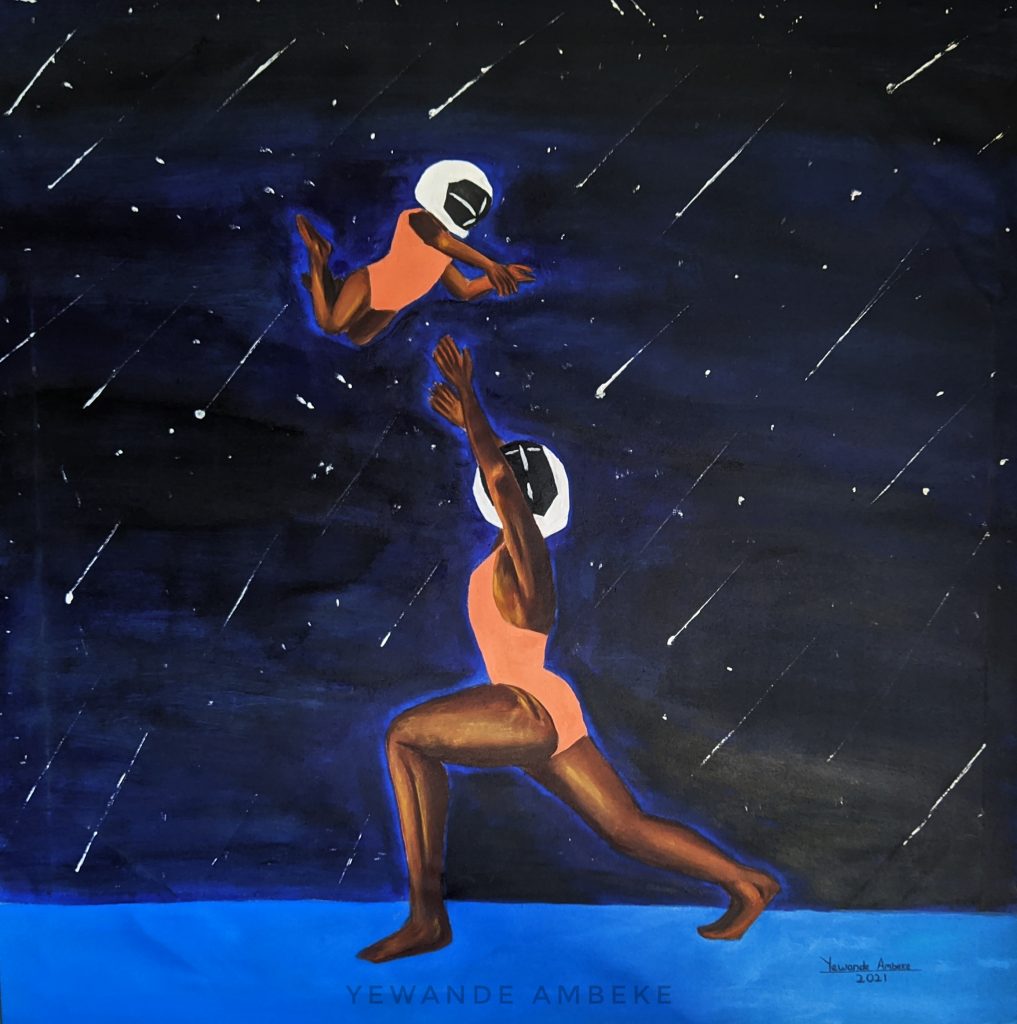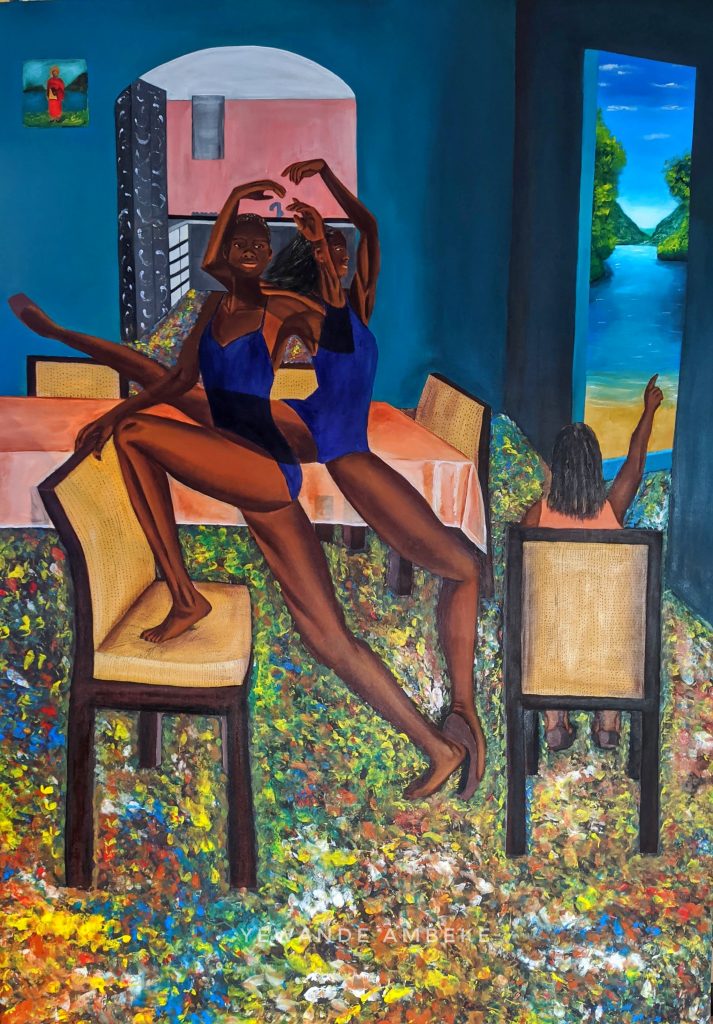 Yewande's personal growth is very important to her, which is why "evolution" is one word that aptly describes her art and style. Another word that describes her style is serenity. Yewande's strokes and use of her color palette are all deliberately geared towards evoking feelings of calmness and warmth in the soul of the viewer. Her paintings are easily recognizable with her signature blue touch akin to the waves of the sea on a calm evening.
She draws her inspiration from several sources, the biggest of which is nature. She also draws inspiration from the stories of others as well as from the human form and weaves all these together to form the themes for her art.
Yewande is a versatile creative whose interests extend to other forms of art such as nature and portrait photography, dance (she intends to take dance lessons in the future), sculpturing and music. She also has an eye for design, particularly odd architectural structures and is deeply fascinated by languages.
On the challenges of Nigeria's art industry, Yewande is particularly concerned about the disrepute that comes with being an artist in Nigeria: "the Starving artist" tag. She believes that the artistry is a noble profession, not just because of the potentials that being an artist has for generating huge revenue, but because of the influence the art industry wields and its inherent power to influence cultures and create positive change.
Her tips for newbie artists seeking advice are to stay consistent and to trust the process. She believes that consistency is the ultimate hack, so one must strive to develop staying power as this will serve well on rainy days. She also believes that it is important to trust the process, and advises younger artists to strike a fine balance between focusing on 'arriving' and trusting the process, because the process is inherently beautiful.
Yewande is an artist who works out of Lagos, Nigeria. Connect with her on Instagram @Ambeke