Continuing in its tradition of promoting emerging Artists on the continent and equipping them with the right tools needed for ground breaking work in the arts, the Rele Arts Foundation recently launced the 7th edition of the Rele Young Contemporaries programme.
This year, six brilliant artists from across the continent were selected, with works that cut across different mediums, techniques and themes, a selection of which has been captured below.
Neec Nonso (1990), Medium – Photography
His series titled, "What was Dead Never Died" is an ongoing project on reincarnation. Using still images and AR, his work compares the reality of this present life and the afterlife while examining themes of life, death and reincarnation.
Nothando Chinwanga (1997), Media – Photography, Film & Performance
Her series "Muroora Weguta" ("Bride of the City"), questions the false notions behind the roles of women in society.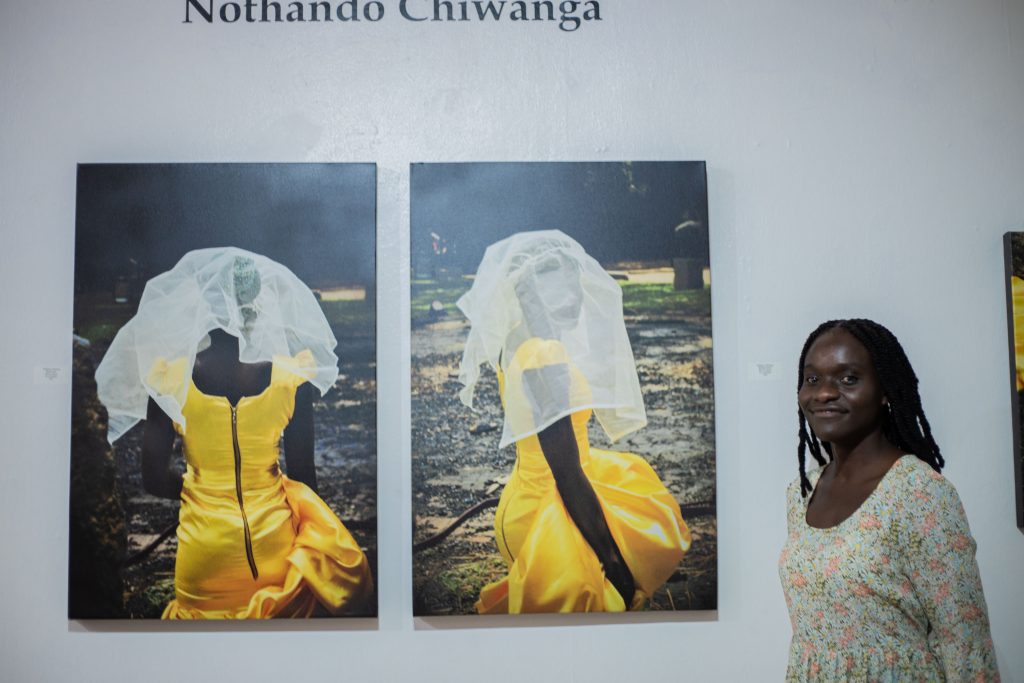 Ayobami Ogungbe (1993), Media – Photography, Weaving & Collage
His series "& Co" touches on themes of community, communal living and collaboration. "& Co", a phrase associated with the compound word "aso-ebi" a Yoruba word, loosely translated "family cloth", is explored to show the themes of community, communality and collectivity.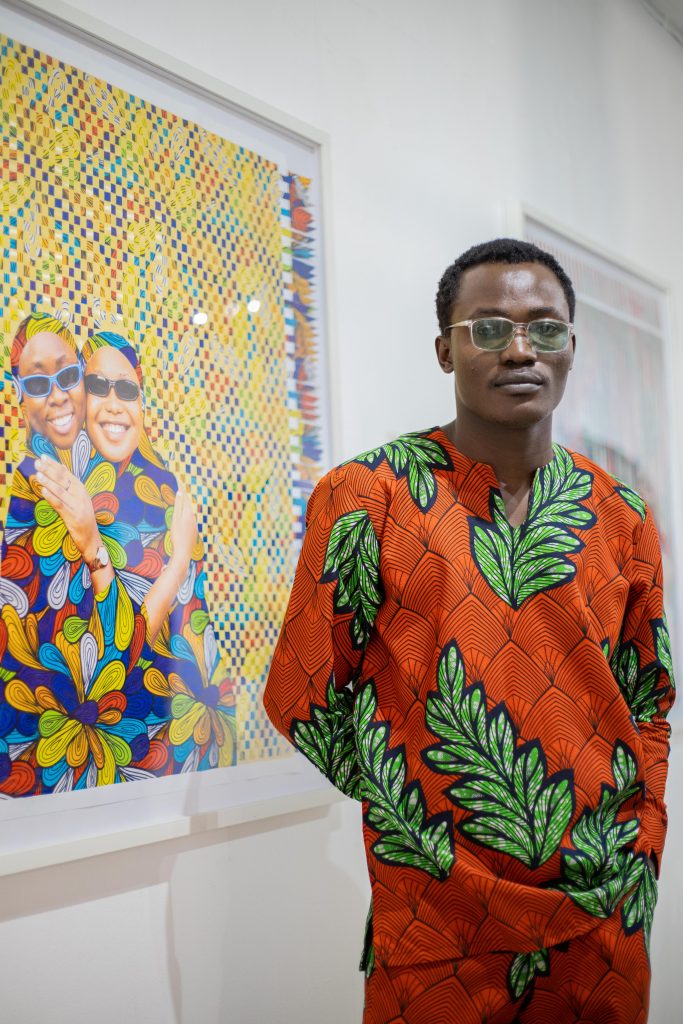 Michael Jackson Blebo (1993), Medium – Painting
In his series titled "Spaces of Scent", Michael goes to the ant to show organic architecture and the beautiful interruptions of nature against the odds.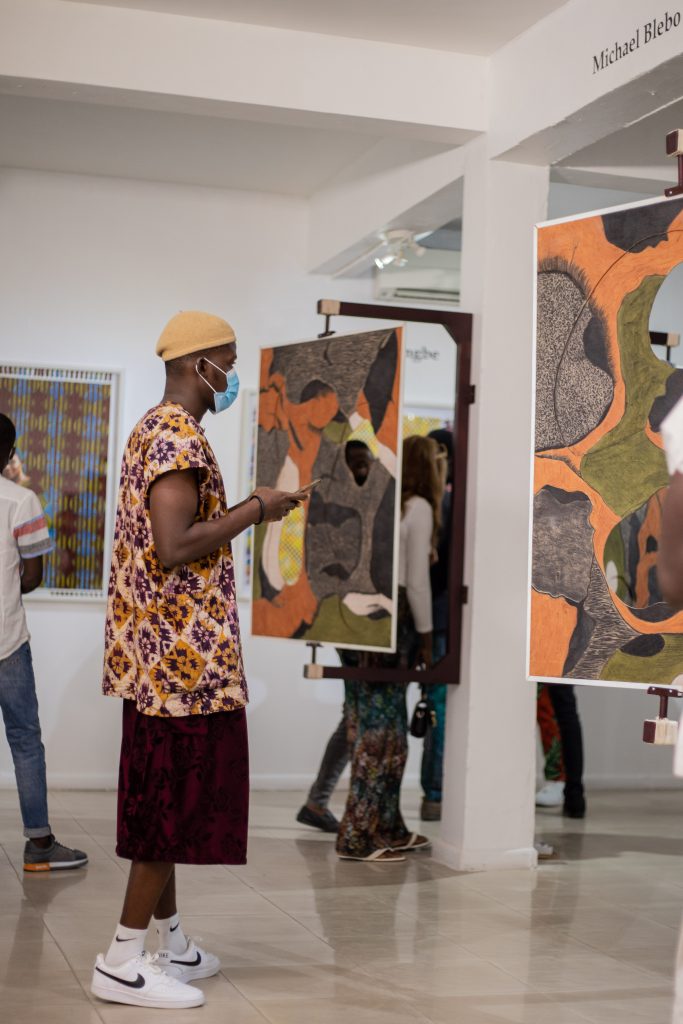 Kenneth Oghenemaro (1995) Medium – Painting
His series, "Fast Traveler" employs themes of futurism and fantasy. He explores the theme of time traveling to retrospect the past while prospecting the future.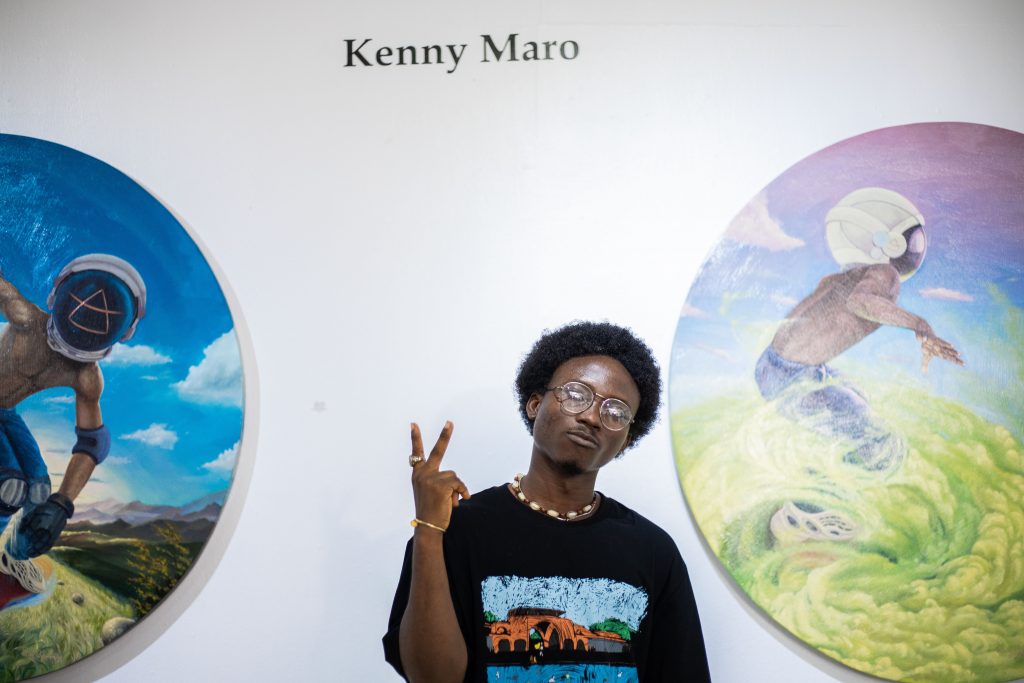 Jessica Soares (1990), Media – Drawing, Painting & Adire
In her series titled "Chronicles of Esther", She explores themes of beauty, paying deep allusion to her mother's experience dealing with alopecia. The work closely examines the metrics for contemporary standards of beauty amongst other themes.