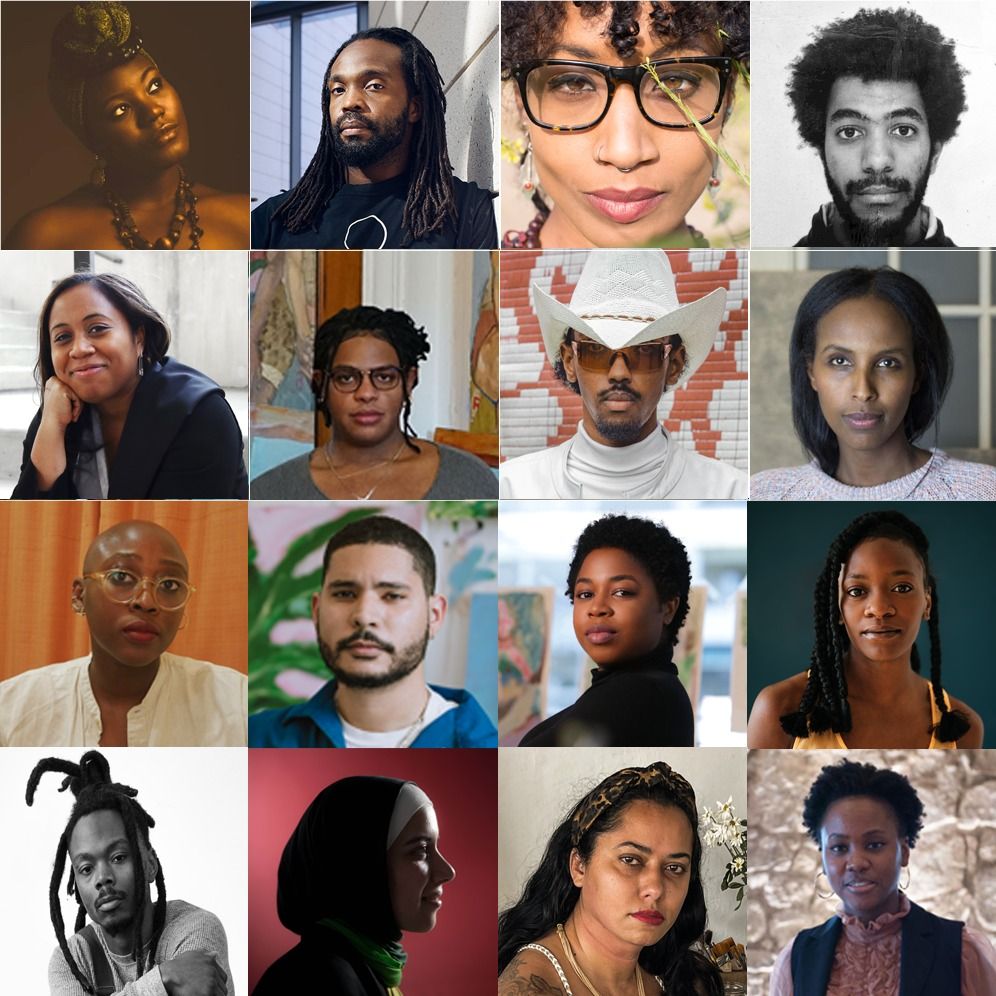 Black Rock Senegal is welcoming three Nigerians amongst its latest cohort of artists in residence. Sixteen new artists from different corners of the globe will participate in the program, including writer Pemi Aguda, photographer Chinwe Chigbu and painter Nengi Omuku from Nigeria. 
Named for the volcanic rocks that blanket its shoreline, the residency brings together international artists to live ard work on the northwest coast of Dakar, Senegal for 1-3 month stays. It was developed by Kehinde Wiley in 2019 and the project seeks to create an avenue for collaboration and bring change to the global discourse about our continent.  
The residency program is in its third year and runs from July 2022 through March 2023. Artists for this edition of Black Rock 2022-2023 are:
'Pemi Aguda (Nigeria, Writer)
Gouled Ahmed (Ethiopia, Textile)
Sophia Nahli Allison (USA, Film)
Adrian L. Burrell (USA, Film)
Panmela Castro (Brazil, Painter)
Chinwe Chigbu (Nigeria, Photographer)
Ayan Farah (Sweden, Mixed Media)
Enam Gbewonyo (United Kingdom, Textile)
Stephen Leo Hayes Jr. (USA, Sculptor)
Amina Kadous (Egypt, Photographer)
Mae-ling Lokko (Ghana, Mixed Media)
Nasheeka Nedsreal (Germany, Performance Based)
Nengi Omuku (Nigeria, Painter)
Léonard Pongo (Belgium, Visual Artist)
Khalif Tahir Thompson (USA, Painter)
Paul Verdell (USA, Painter)
The selection is carried out by an esteemed committee of creative professionals, including Jeffrey Deitch, Curator and Gallerist; Aissa Dione, Textile Designer; Reni Folawiyo, Entrepreneur; Cathia Lawson, Art Collector; Glenn Ligon, Artist; and Katherina Olschbaur, Artist and former Black Rock Senegal Resident.
****
'Pemi Aguda (b. 1990, Ondo, Nigeria; lives and works in Lagos, Nigeria) Aguda's partial novel-in-progress won the 2020 Deborah Rogers Foundation Writers Award. She was a 2021 fiction fellow with the Miami Book Fair, and is a 2022 MacDowell fellow. Her work has appeared in Ploughshares, Zoetrope, Granta, Zyzzyva, Tor.com, American Short Fiction, and One Story.
Chinwe Chigbu (b. 1994, Port Harcourt, Nigeria; lives and works in Lagos, Nigeria) is an experimental artist from Abia State, Nigeria. She began as a documentary/street photographer then transitioned into exploring abstract expressionism through photography and experimental media. Her works are abstract and conceptual as they revolve around themes of identity politics, the black female body, duality, mysticism, environmentalism, contemporary society and culture. In her own words: "My works come from my daily life, and are attempts to make sense of the world or environment around me. They are representations of my ideas, thoughts, experiences, pain, happiness, fears, wishes and dreams for a new world." Chinwe is inspired by the Cosmos (Universe), Mother Nature and human nature. She is an artist using art as a tool or means of freedom through self-expression to inspire individuals regardless of race, gender, societal norms, structures and conditions. Her work has appeared in international shows including the Latitude Art fair in South Africa and the Kuenyehia Prize Exhibition in Accra, Ghana. Chigbu has a Bachelor's degree in International Relations, Les Cours Sonou Universite, Benin Republic (2016)..
Nengi Omuku (b. 1987 Warri, Nigeria; lives and works in Lagos, Nigeria) received her BA (2010) and MA (2012) from the Slade School of Art, University College London. Recent solo exhibitions include Parables of Joy, Pippy Houldsworth Gallery (2022); Kristin Hjellegjerde Gallery, London and Berlin (2020-2021); Stages of Collapse, September Gray, Atlanta (2017); A State of Mind, Omenka Gallery, Lagos (2015). Recent group exhibitions include What Lies Beneath: Women, Politics, Textiles, Women's Art Collection, Murray Edwards College, Cambridge (2021-2022); Dissolving Realms, curated by Katy Hessel, Kasmin Gallery, New York (2022); Self-Addressed, curated by Kehinde Wiley at Jeffrey Deitch, Los Angeles, USA (2021); The Invincible Hands, Yemisi Shyllon Museum of Art, Lagos, Nigeria (2021); Karim Kal and Nengi Omuku, La Galerie, Contemporary art Center, Noisy-le-Sec (2021); Dancing in Dark Times, Pippy Houldsworth Gallery, London, UK (2021). Omuku's work is also included in the collections of HSBC Art Collection, Beth Rudin DeWoody Collection, Loewe Art Collection, Monsoon Art Collection, Dawn Art Collection, Women's Art Collection, Easton Capital Collection and the Azman Museum.