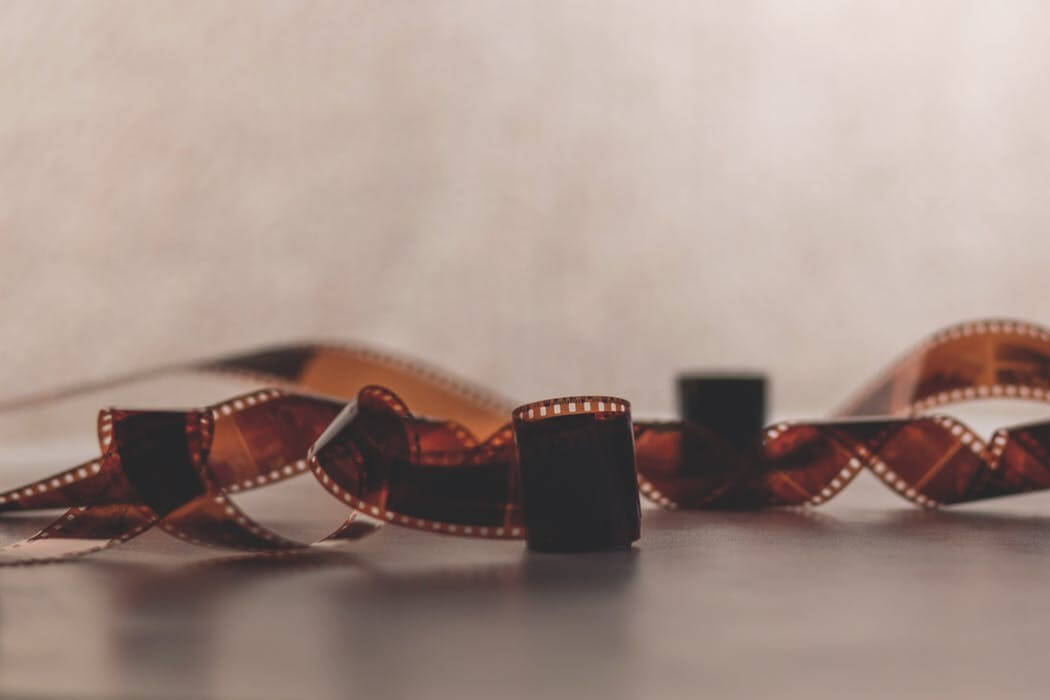 People who want to make money from photography have to do three things:
First, they must discover the opportunities to make money from photography.
Second, they must learn the techniques for taking advantage of these opportunities.
Third, they must take advantage of these opportunities and implement these techniques, keeping in mind that to make money from photography, they must separate their business mind from their artistic mind.
You are probably wondering:
Where do I find these opportunities and techniques for making money from photography? You will find them here.
This article contains five well researched and verified opportunities for you to make money from photography, and the techniques needed to implement these opportunities. Photography does not have to be just a hobby or a pursuit of the independently wealthy. You can make a living from photography, and if you implement the techniques provided below, you will.
1.   Stock photography
It is funny:
Stock photography is a thriving industry all around the world, and many photographers are making a full living off of stock photography.
Yet, Nigerian photographers are oddly reluctant to delve into this niche.
Some say that stock photography is a tough market to break into, that stock agencies usually prefer to display the works of well-known photographers.
Others say that stock photography is not for the Nigerian photographer because the images in demand are westernised images.
They are wrong.
In our globalised economy, a determined Nigerian photographer armed with sharp digital photographs and a good internet connection will compete favourably with any other stock photographer around the globe.
Listen:
There is a growing market for Africanised stock photographs.  As our economy is growing, so is the number of multinational companies coming to invest directly in our continent. These companies engage advertising firms and professionals to advertise their goods and services, and the advertising firms, in turn, prefer to patronise stock libraries for images to use in their advertising campaigns instead of hiring professional photographs each time they need new pictures.
Why do they prefer stock photographs?
First, because stock photographs are a cheaper, easier and faster alternative to hiring professional photographers each time new pictures are needed for an advertising campaign.
Second, stock photographs are usually well composed, high-quality images and are thus preferable to the low-quality content available in Google image search.
Now:
It has been proven severally that people are mostly influenced by adverts that contain familiar things, places and faces. This means that advertising companies working for multinational companies looking to invest directly in Africa need specialised stock photographs that look and feel African.
It gets better: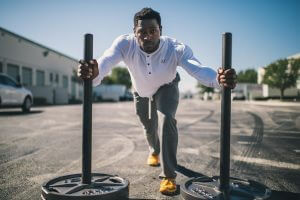 I remember searching stock photography libraries for an image of a black person in a particular writing position, I found only three images, and I did not like any of them.
I saw many images of white people in that position, but just three, three images of black people.
This means that Africans are underrepresented in the stock photography library and there is a huge business opportunity for photographers willing to fill the supply gap.
That is right.
THERE IS A GAP IN THE MARKET of stock photography for Africans. And that, my skilled photographer friend, is where you come in.
How can you exploit this gap in the market?
Stay with me…
First, bear in mind that the customers of stock photography are usually people looking for photographs that will help them sell a product or a service. They are typically advertising firms or small companies that have undertaken to advertise their products themselves. Take this into consideration when taking your photographs.
Next, also bear in mind that the file size requirement of stock photo websites are usually small, less than 5mb, so you should be prepared to make small sized images that are also sharp and well exposed.
Also, don't forget about your picture composition. You need to leave enough space around the image for text, so don't compose too tightly. Remember to submit vertical and horizontal options, so your customers are free to choose.
Finally:
The best selling stock photographs are the ones that look authentic, images of real people doing real things, lifestyle photographs of ordinary people going about their daily activities, images that capture the regional and local flavour. Food images are popular too, as are fashion, sports shots, business shots and images of people interacting with new technology.
There are two categories of stock photography.
Macro stock
This is not so easy to join, as your pictures must be unique and special. Images in this category can be sold for thousands of dollars, so the income from just one sale could set you up for a while. Images of people are often requested, meaning you may need to get a model to be photographed.
Examples of macro stock companies are Alamy and Getty Images.
Micro stock
This is easier to break into, though you are still expected to provide photographs that show a high level of technical expertise. Images are sold for low amounts, and a photographer who intends to make a living off micro stock photography might have to sell 100s of photographs. The best selling images are the ones designed for mass consumption such as people photos or food photos.
Examples of microstock agencies are Shutterstock, Dreamstime and Fotolia.
The best thing about stock photography is that one picture can be bought over and over again by different customers. All you have to do is take crisp images and feature them in your preferred stock library.
But don't forget:
The photographs must be sharp, well exposed and well composed.
This means that before venturing into the world of stock photography, you need to learn how to take exquisite pictures.
Tutorial videos, blogs, Vlogs, apprenticeship and of course, regular practice are the surest ways to learn this.
Good luck.
2.     Wedding photography: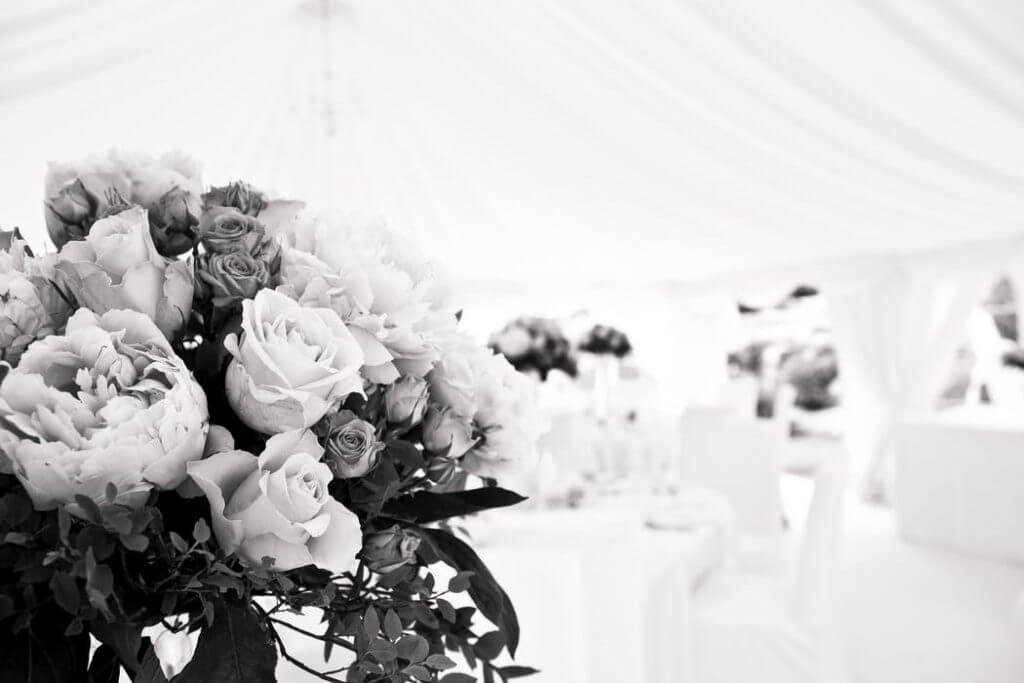 Here's one thing we all know.
Anyone can make money from wedding photography. And here, 'anyone' means 'you'.
"But", you say, "there are so many event photographers already. Everyone is into wedding photography, and the money in it is not enough for me to make a living off".
Yes. Everybody and their uncle takes photographs at weddings. You see many amateur photographers, relatives brandishing high-end smartphones or pet cameras. You also see the "professional" wedding photographers, these ones are a dime a dozen. Still, there is a difference between you and every other photographer, and this difference is in your unique style and the quality of your work.
Heard of couples cancelling weddings because of the unavailability of a particular wedding photographer? Well, you can be the photographer they are all clamouring to hire. You can be the next big wedding photographer.
You just have to do the following things.
Number 1: Learn
Find a mentor or become an assistant to a wedding photographer. You can shadow him for a few weddings, learn the tricks he employs. There are so many things you need to know, and the best way to learn them is by doing them.
However, if you do not feel like calling up a random photographer and asking to shadow him, do the next best thing. Watch videos, Vlogs, and read articles/books on wedding photography.
You could also pull an Akintayo Akinmulero and gatecrash weddings to take practice shots. Yes, the popular photographer used to gatecrash weddings for practice.
However, if you are going to gatecrash weddings, remember to package yourself adequately. Dress well, carry your ID card (to look official), your camera, your phones, your car keys if you have. Just package yourself adequately so you will not be turned away by security.
You should also learn portrait photography. Weddings are about people, and you have to make them look good. To this end, learning skilful editing is important too. Good wedding photography involves a lot of retouching and post-processing because you have to make sure your customers look as good as you can make them look. It is a special day for them, a moment they want to be frozen in time, you should give them attractive pictures to look back on.
Learn how to use a flash. There are a lot of low light situations in weddings, and many churches and registries do not condone the use of bounce flashes indoors so you might have to shoot at wide apertures, using high ISO.
Number 2: Advertise.
As a professional photographer, intent on turning event photography into a lucrative business, you need to advertise.  There is a difference between you and the average wedding photographer; this difference lies in the quality of your photograph, your knowledge, your style. However, your potential customers will not know this difference if they do not know you. They might hire a mediocre photographer just down the street from you when you are right there.
Why?
Because, they do not know you.
Arm yourself with your business card. Make well-designed brochures and flyers, tell everyone about it. Advertise on social media, get word about your business out there. Ensure that your customers are always satisfied, a satisfied client is the best way to advertise your business.
And don't forget to drop your card with your customer whenever you deliver a job well done.
Number 3: Prepare
You have to be totally prepared for the big day.
To this end, make sure you get the useful gear. You should be 100% confident in your gear because you might not have a second chance to capture a beautiful moment in the event.
For example, you need longer lenses to capture intimate moments without intruding.
You might not have the necessary gear for the wedding, but do not fret. You could always rent them for the necessary days. Check out doughgee.com, elophotos.com, olx.com to rent camera gear.
In the spirit of preparation, you should also scout the wedding location beforehand, check how the light will behave at specific times and seasons, note the lowlight situations and plan to transition accordingly.
Number 4: Don't work for free
It does not matter who the customer is. Put a value on your work, charge for it. Wedding photography is time-consuming work, and "work" is the operative word here, because it is work.  Your client will value these photographs and you have to make them special. Moreover, to make them special, you do much work before, during and after the wedding(editing). With all the stress involved, why would you work for free?
Number 5: Communicate
Communicate often with your bride and groom. It is their day. Find out their vision, and what they expect from you. They might not want some guests featured on their wedding album, find out. The better your relationship with them, the better the photographs will be.
Finally:
Wedding photography is very competitive, there's much pressure, and you need to be calm. It also helps if you're a people person as you would find it easy to make people smile and relax for your portraits and group photographs.
And try not to focus solely on weddings. Our society is obsessed with planning events. Every week, there's a wedding. Or a naming ceremony. Or a festival. Or even a political rally.
There are enough events to go round, so remember to be flexible.
3.    Photography workshops and tutorials
Look:
Almost everybody is a photographer. Your mum, with her Techno phone, she is a photographer.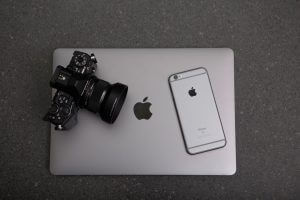 There is a new breed of amateur photographers, a smartphone camera empowered generation. They take a few decent pictures of the sunset, but they never really get the hang of it. And most of them are willing to learn how to take better pictures.
This is where you come in.
Offer to teach photography.
A lot of these workshops abound, but in the developing space that is the Nigerian creative market, there are still opportunities for any photographer looking to set up a workshop.
You don't have to be the best photographer in the world to offer photography workshops.
But it helps if you have a following already.
Maybe your work has gone viral on the internet, or you are a relatively well-known documentary photographer. People love to learn from someone whose works they admire, so once your works are popular, you can set up workshops for people looking to learn your style.
Or:
You could set up a photography blog or Vlog. It will help you gain a following which can be exploited to populate your workshop.
If you are a photographer who is also a good writer, then you should consider this blogging path.
 As a blogger photographer, you could also publish an article on Digital Photography School, they are always looking out for new writers. And you could attach your images and your site link to your articles on their page to get publicity for your workshop.
Alternatively, you could post one of your favourite photos on todaysphoto.org  Don't forget to attach your name, link and other details to your photograph and bask in the publicity it provides.
Remember:
Publicise your workshop using the tips described under the wedding subheading above, and make your workshop accessible to your interested public.
Of course, it is not possible to meet everyone face to face, and this is where online videos are great. You can offer a course of video content that is either pre-recorded or live.
For face to face workshops, the important thing to remember is this:
Take your customers to places with good scenery. Work with them, teach them. Don't go trying for optimum photographs of your own, let them be your focus. Look for unusual angles and viewpoints in the scenery and let them take the shots.
And stay in touch with your clients.  Give your business card to them and encourage them to share their photographs. It can help with re-bookings or attract new business.
Ever heard of Eric Kim?
He makes a living off organising photography workshops. He built his business and reputation through his street photography workshops. You can too.
4.   Portrait photography.
Of course:
You already know that you can make money from photography by taking pictures of people.
However, do you know the secrets to excelling in this type of photography?
I have listed them below.
First, study the various portrait techniques. Take your time to do so, if possible, train with an expert portrait photographer before setting up on your own.
Then, find a unique selling point. Humour could be your selling point. You could take humorous portraits of families, of couples, of babies. Your selling point could be light painting; it could be refraction or something else. In the competitive world of photography, having a style that people identify you with is a good thing.
You could also have a niche. You might specialise in photographing pregnant women or even engaged couples, and become known only for that. Who would you rather took your baby's photos?                     A photographer who specialises in taking photographs of babies? Or a general field photographer?
You will only find a niche and a selling point when you start taking photographs. So, in the first few months of your business, take note of the style you find yourself repeating. You might have to remain a general photographer for a while, at least while you are relatively unknown.
If you find a niche and provide sharp, well-exposed (and composed) images, then there's good money to be made. Your signature style will make you stand out from the crowd.
Lastly, publicity is very important.
Publicise your work on social media and in photography forums.
Look out for social media influencers, offer to take portraits of them for free, in return; they will show the images off, thus publicising your work.
When people connect your name with affordable quality images, they will not hesitate to patronise you.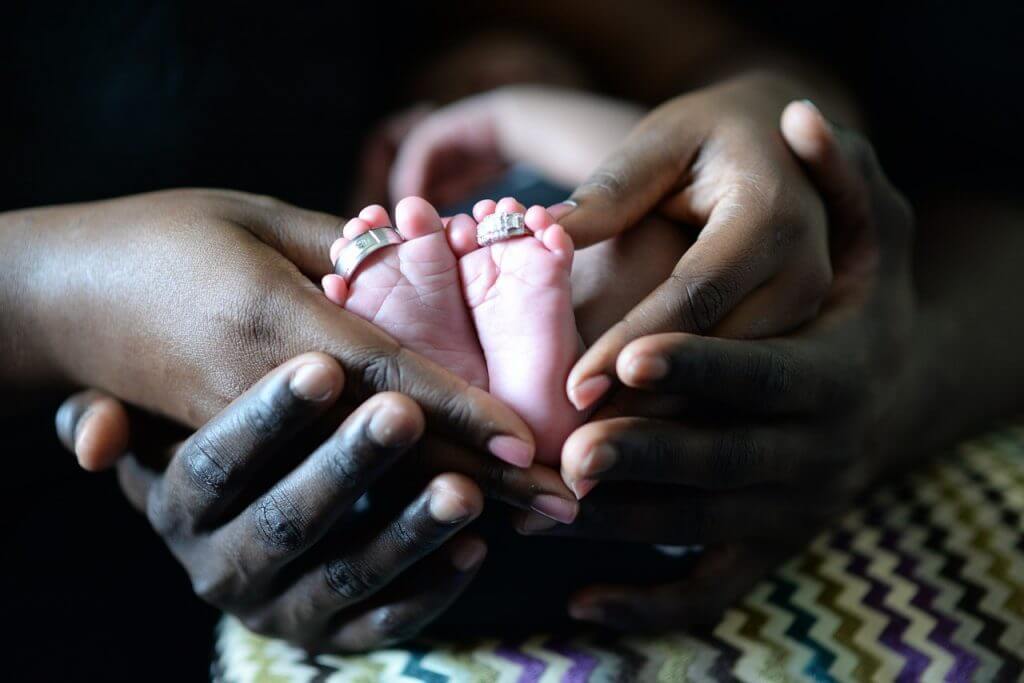 Remember:
Give your business card to satisfied customers; this is the best way to build your customer base. It is advisable that you start publicity for your work months before settling into your photography business. This way, you are sure to land on your feet.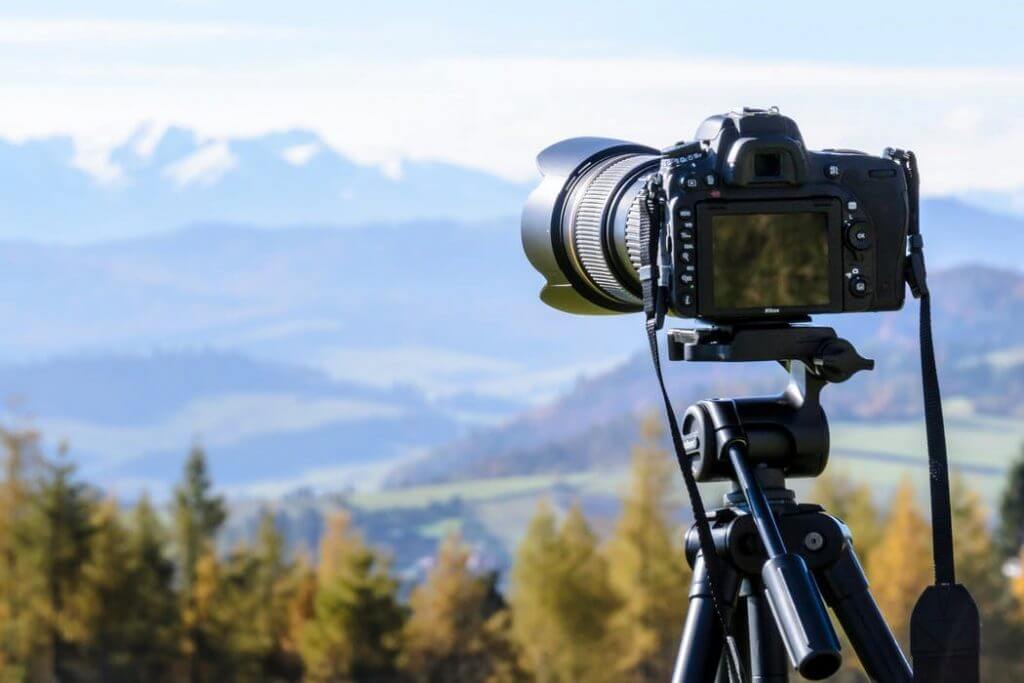 Maybe you want to exhibit your photos at a gallery in the hopes that you can make a windfall from one sale.
Fine art photography is a very competitive market that is not so easy to break into. This is partly because there are no specialised photography galleries in the country and a fine art photographer would have to exhibit his work in a general gallery, alongside other works of art like painting and sculpture. This means that the number of photographs that can be exhibited per gallery is not so high, and since galleries prefer to exhibit photographs by well-known artists, the opportunity for your photograph to be exhibited is very slim indeed.
But the good news is that we know the secrets of how to excel in this market.
And we are ready to reveal them to you.
The important thing to note in fine art photography is this:
If you intend to sell these photographs, do not make too many portraits of people. Customers who buy these pictures intend to display them in their personal space, and they are more likely to display portraits of family and friends on their walls than to display portraits of random strangers. Take stylised pictures of great scenery.
Also:
In this market, quality is essential. If your picture is of the same quality as the one mum took of a sunset on vacation, your customer will stick to mum's.
It is also vital to select images that will look good when printed.
You don't have to take the prints to show the gallery when you are negotiating, but you need to be confident that they will look good when framed. Think about the size you are printing and framing, too. Very large prints will appeal to a smaller market than, say, an A4 size.
Finally:
Do your research. Find out how much photographs are being sold in local galleries. Find out which gallery is most suitable for your photographs. How much commission would they take? Would they frame the photographs for you? Or would you be expected to frame them yourself? Be realistic about how much you can charge if you are relatively unknown.
You could also set up your own exhibition. There's nothing wrong with setting up your exhibition, even if it is just for the publicity it would create.
Here's how to set up your exhibition
Promote your show strongly on social media, but try to find a quirky angle or tell a story rather than go for a hard sell. People do not like heavy selling.
Distribute a press release to your local newspaper or radio station, as well as photography or art websites. They are always after content for their events pages or segments.
Create flyers for people to take away with them whenever you meet them; this is also an effective way to promote publicity for your online sales or workshops.
Bonus tips for the photographer intent on making money from photography:
Get a solid business plan and have some good eyes look it over.
Let your business mind run your business not your artistic mind. But since most photographers do not have a business mind, it is advisable to review your decisions with someone who is business inclined. Creatives are usually advised to marry business minded spouses who will curb unnecessary expenses and unwise decisions.
Play around in all these fields. As a 21st century photographer, you have to be flexible and experiment, at least, till you find your niche.
Settling into your niche does not mean you are turning your back on the diversification of your income, it merely means that you are allowing your niche to work for you in whatever area you are working at the moment. You could use your signature style for a client's photo shoot, sell it for stock or even use it during weddings.
Network. As a photographer, networking is your biggest tool. I have heard of photographers being paid thousands of dollars for portraits of well-known figures, while others are being paid paltry sums of naira for the same portraits. It all boils down to your ability to network and publicise your work, the quality of your work as well as your ability to deliver on time.
Which of these techniques will you implement? Are there any you think we left out? How do you make your living as a photographer? Tell us in the comment box.
Share this article with your friends with the share buttons below and follow us on Instagram and Twitter @kuratingmag for more useful content.