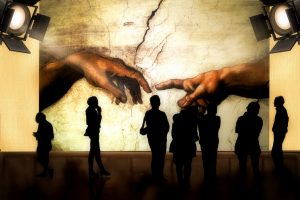 Having your art in a reputable gallery is awesome and key to making massive sales. The Challenge lies in getting into an art gallery in Nigeria, especially a reputable one. It requires effort, but the good news is that it is not impossible.
Here you go –
Create good works consistently
Your art has to be good. Good by not just your standards but by critic standard. It's okay to create art and think that it's excellent, but since you won't be buying your art, it has to appeal and interest others too. You shouldn't create good art once and then stop; you have to keep at it. Consistency is key.
Get noticed
The internet and social media have made this a lot easier. Getting noticed on social media means putting out your works on this channel as much as possible. Join art groups online, interact with the cream of the art society in Lagos, Abuja and other Nigerian cities with a thriving art community using social media. By letting those who matter see you, you are positioning yourself for the right moment. Remember, because the internet has made it easy to get noticed does not mean you should restrict your activities to the internet. Attend art expos and fairs, gallery showings, exhibitions and other events where you will find other members of the art community in Nigeria.
Prepare a portfolio
You should always have a well-packaged portfolio handy. Anyone may ask at any time, and it isn't nice to keep them waiting. So if you hope to get into a reputable gallery, please prepare a portfolio.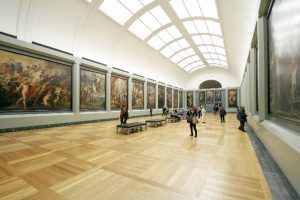 At this point, you are ready to start presenting your work to curators and gallery directors. However, quite a number of artists have fulfilled all three conditions listed so far, and are yet to get their works into reputable galleries. Read on.
Make sure you are a good fit
There are a number of reputable Art Galleries in Nigeria, several in Lagos. An important factor with each of them is that you have to make sure that your work fits. What kind of works are they interested in? It's best if you pick a gallery interested in your kind of work. A gallery may have a bent towards photography and 2D art; you can't force your sculptural works on them even if it's excellent art. True, some may deviate but don't count on that.
Make your work sellable
Galleries want to make money. The ones in Nigeria are no different. The typical art gallery wants works that will interest collectors and patrons. While this is not a call for you to overhaul your style (if you already have one) just so it is similar with works that are selling, getting into a reputable gallery requires you to create works that have commercial value and attract buyers.
Network
To excel in Nigeria, it is easier when you know someone that knows someone. It is not so different in the art society. To get into an art gallery with some authority in the industry, you should know the right people. While getting noticed and becoming more visible, get closer to these people and establish a relationship.
With the experience based tips we've laid out in this article and your hard work and talent, we are positive that you can get your art into respectable galleries in a reasonably short time.
Have you had any experience with trying to get your work into an art gallery or have more tips to share? Please drop your comments.