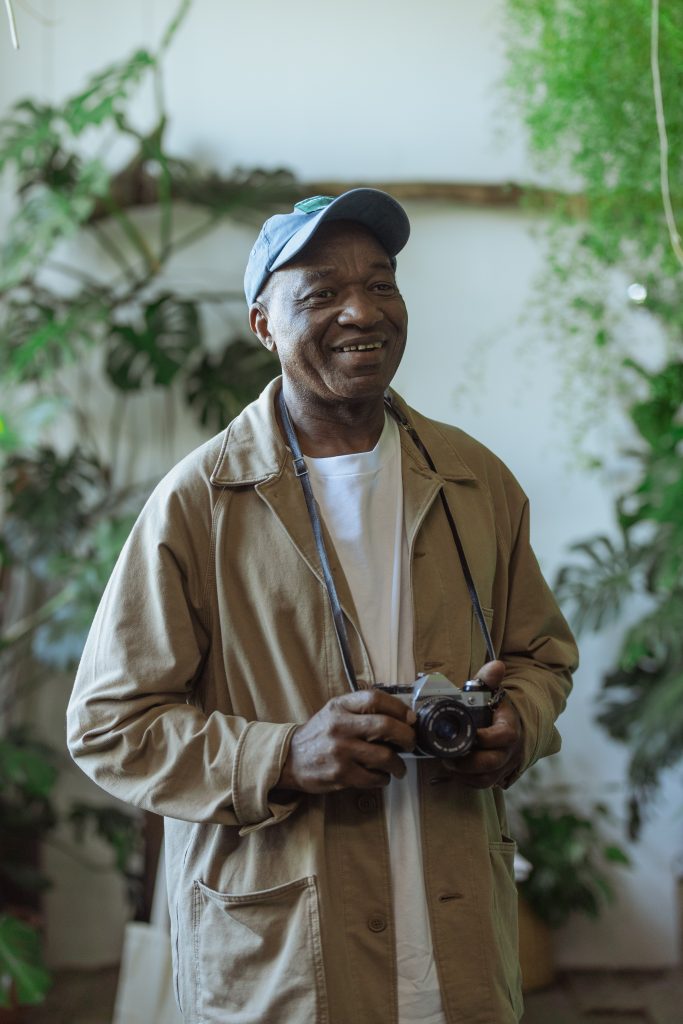 "Do something today, that your future self will thank you for."
– Sean Patrick Flanery.
The Sad Reality
You say, problem no dey finish, chop life now but then, old age poverty is a real thing.
Recent studies on retirement savings have revealed that a large majority of freelance creatives have no retirement savings account, making them vulnerable to old age poverty. We asked a couple of Nigerian artists how they plan to curve old age poverty and here's what they said.
"I call my personal projects my pension. The retirement plan for me is in the works that I create now that I'm agile to create. It's also in the investments (assets) that I make now" – Damola**
"Honestly, I don't have a dime saved for retirement. I feel bad because I know old age poverty is real and time is ticking. But then I can't kill myself… I am more concerned about making enough money to leave this country and start a new life from this current one I am living…" – Reginald**
Many artists dream of "blowing" as it's commonly referred to, or earning their way into a comfortable life, but unfortunately, not everyone will. You may be able to get yourself out of poverty or even move up to upper middle-class in your active years, but research has shown that many people in the middle class will fall below the poverty line in their old age, when they are no longer able to work.
How to Avoid Old Age Poverty
Since most artists engage in freelance work as opposed to entering formal employment contracts with companies, they are often not eligible for the traditional contributory pension scheme where the employer contributes a particular percentage, and the balance is gotten from the employee's pay check. If you are a freelance artist, this restriction also applies to you. But it should not stop you from protecting your future self.
As a freelance artist, you can participate in the Micro Pension Plan (MPP) which allows you to make regular contributions into your Retirement Savings Account, which you can access under certain circumstances. Below is a list of some Pension Fund Administrators in Nigeria with which you can open a RSA account:
Setting aside a portion of your earnings for the future does not necessarily need to be difficult. Imagine yourself as one of the once sensational but now old and starving great artists. Do you feel some empathy towards that old person? If yes, then hurriedly make a giveaway to your future self by opening a retirement savings account and depositing some money in it. A 10% off your monthly or quarterly earnings into your retirement savings account will reduce financial hardship in old age.
Retirement savings may not be enough for you to maintain your current lifestyle in old age but to a large extent, it protects you from having to rely on others to feed. Note that the dip crashing, the effect of inflation, or the government borrowing your pensions could affect what you have left at the end of the day, but you must err on the side of caution.
Finally, retirement savings may be enough to survive in old age and avoid poverty, but if you really want to live out the sunny retirement dream where you travel the world every other month, then you may need to dip into your personal savings, royalties from your works and other investments to finance your travels.
Why you Should Use a Retirement Savings Account
You may say, "I can just open a regular savings account and save for old age there". But here's why a retirement savings account is better for your old age savings:
Under the 2014 Pension Reform Act, money deducted as pension enjoys tax relief which money in your savings accounts does not.
Your retirement savings will be administered and managed by experienced fund managers who will invest your funds at high risk and high yielding ventures or low risk investments depending on your age. The fund managers' risk appetite decreases as your age increases, so best start now.
Compounding interest accrues on retirement savings which is not the case for money in your regular savings account in a commercial bank. Following an informal research conducted by a member of our team, we discovered that people earning between NGN 100,000 and NGN 150,000 who have been working for about 10 years and participating in the pension contributory scheme, as at today typically have about $10,000 in their retirement savings account. This may be a far cry from the actual amount they need to retire and be comfortable, but as Nigerians say, "at all at all bad pass". Also, considering that they are still projected to have many active working years left, this amount is expected to at least quadruple.
Today is a good day to open a retirement savings account. Do it now. Your future self will thank you. If you need assistance with opening a retirement savings account feel free to send us a DM here. We will be happy to assist you and connect you with an account officer.
** Artists' name changed to protect identity
*Disclaimer: Kurating is not in any way affiliated to the Pension Funds Administrators listed in this article and will bear no liabilities as a result of any transaction done with them.