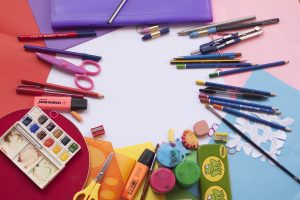 Technology has affected every facet of human lives, including art. What artists used to accomplish with the use of canvas and paint can now be done from a computer console, and this was made possible with the development of graphic design software.
Because of these innovations, artists who want to create attractive images and designs can do that with the aid of this software, becoming digital illustrators, web designers, or even expert photo editors.
Graphic design software is in a constant state of evolution as software developers are still churning out new applications and software to increase the ease with which designers create, edit and manage computer graphics while existing software is continuously updated to provide solutions to problems designers face.
Many of these graphic design software are costly, ranging from 29.99$ to as high as 108$. In a nation where the exchange rate is 370 naira per dollar, and our access to electrical power is inadequate at best, it is a challenge for graphic designers to anticipate changes in software and technology, acquire and master new software without having to invest in the application.
In this article, we will take a look at some are some top rated graphic design applications that are free, innovative and as good as (or even better than) their more expensive counterparts. You are welcome.
A feature-rich and open source graphic design software, Inkscape is known for its ability to create vectors easily. It has a wide array of vector editing tools that are very handy for graphic designers. These tools can be used to manipulate graphic aspects such as shapes, paths, text, clones, gradients and transparency effects, among many others.
Creative Commons metadata, node editing, path operations, circumfluent object text and node editing, among many other operations, are likewise supported. The solution is so robust that it is comparable with expensive tools of its kind. With Inkspace, users can play with image shapes, apply filters and fill them with gradients. Projects can be saved in SVG, EPS, JPG, BMP, PNG, PostScript or TIP formats, which can be exported to vector-based formats.
Inkspace comes for free, so you do not have to worry about investing in the app, unlike Adobe's range of graphic design applications at 29.99$.
Krita is a free and open source painting program which is exclusively designed for both amateur and professional artists. Based on most of its users' feedback, the sketching and painting tool is described as an alternative to Photoshop due to its fully-featured interface and fast painting functionality. As an artist tool, it has been providing an innovative solution for concept and texture artists, illustrators, and VFX (Visual Effects) artists in the filmmaking industry. Also, the program is ideal for 2D or 3D artists in the games industry.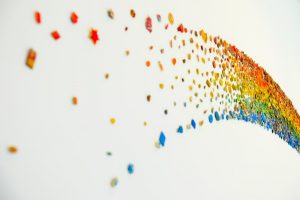 Krita is using traditional painting techniques; but, also regarded as having the capability to replace Corel Painter, it innovates them by offering creative tools that work smoothly with any graphics tablets. Krita also supports the usage and manipulation of HDR or high dynamic range images, which are realistic looking photos.
Lightwell lets you combine your 2D designs to create simple apps.
While many tools allow you to prototype apps without knowing any code, Lightwell lets you create mobile apps themselves. This clever tool lets you upload your 2D designs and turn them into interactive storytelling apps.
Aimed at designers, artists, students and creative agencies, Lightwell is the product of Hullabalu, a company that previously made a name for itself creating interactive apps for kids. Offering a potentially quick and easy way to bring media and stories to life, Lightwell is currently free on the Apple Store and will reach the Google Play store in 2018.
Paint 3D is a reliable, standalone graphics editing solution designed by Microsoft. The application is engineered to help seasoned artists and beginners to unleash their creativity and bring ideas to life. It is a reimagined classic paint application that features an updated look and feel. Its variety of brushes and editing tools enables users to create virtually every dimension. Whether its 2D masterpieces or 3D models, Paint 3D enables you to structure your projects from all angles.
Although the program has added a dimension of the complex modelling application, it shares a lot in terms of the menu structure and the user interface with its older version. Paint 3D provides a set of features that add an extra facet to the casual image creation. The set comprises of: set the scene, debut work on Remix3D.com, 3D doodle tools, export video, and create instant cut-outs.
Pixlr is a family of web-based and native mobile image editing applications. It is built using Flash. Thus it requires the plug-in to work on computers. Moreover, for iOS and Android users, the native mobile apps take only a little space and memory, and this makes the editor a lightweight application that lets users run it smoothly on any device.
At the moment, it is free to use, and it comes with no enterprise pricing fees to be concerned about, unlike Aeced's photo editor at $59.99, and this makes it a cost-effective solution, especially for freelance artists and small businesses, as users can employ it even for commercial use.
It can run on any browser on any operating system. This means that users can access the family of image editors regardless of the OS their computers are running on. This versatility also lets them use the web-based application on their preferred browser, whether it is Chrome, Firefox, Safari, or Explorer.
Pixlr is an excellent choice for editors who need mobility without sacrificing the use of powerful tools. With this suite of image editors, they can use sophisticated editing paraphernalia wherever they are and regardless of which device they are on. It also has tools for quick fixes, making it convenient for those who wish to make swift touch-ups on images. It is also friendly for users who are not familiar with the complexities of photo editing but still let them come up with images that have a professional touch.
Bonus
Snappa
Graphic design solution Snappa is designed to create online graphics easily. Using, with even new users requiring no formal training, is easy. The software lets you create visually pleasant graphics readily, all you need to do is undergo a quick tutorial, and you are good to go. Aside from its robust graphics editor, Snappa comes with a vast collection of visuals and templates that can aid in designing graphics.
If you want a fully customizable graphic design software, then Snappa is just what you need. It is fully customizable, allowing you to work with it the way you want to. Its uploading functionality is fast, enabling you to push your projects online with ease upon completion. Customer support is quite good, with friendly staff ready to address your concerns at any time. All you need to do to get all these functionalities is sign up, after which you get a user account and a password.
Signing up for Snappa is free, but if you want more functionalities, pricing plans starting at $10/month are also available.