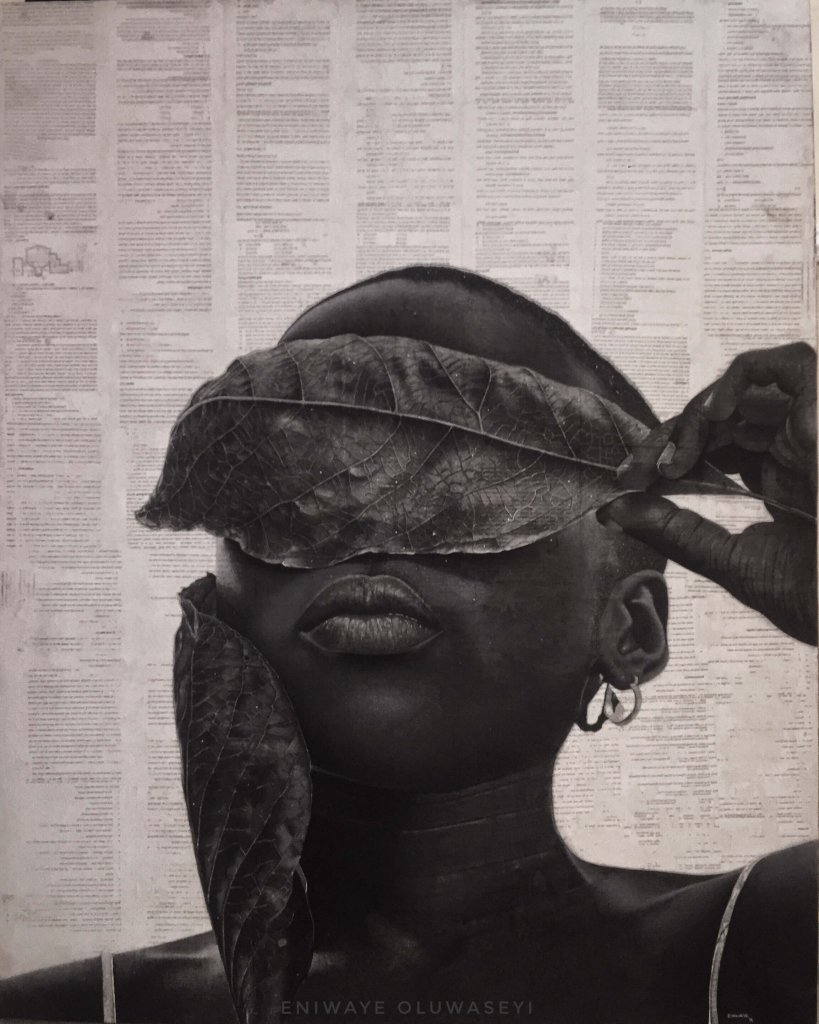 In "Our Stories", Eniwaye Oluwaseyi navigates through the intricate struggles that form the backbone of individual tales of existence, working with various media to tell the stories of individuals in society.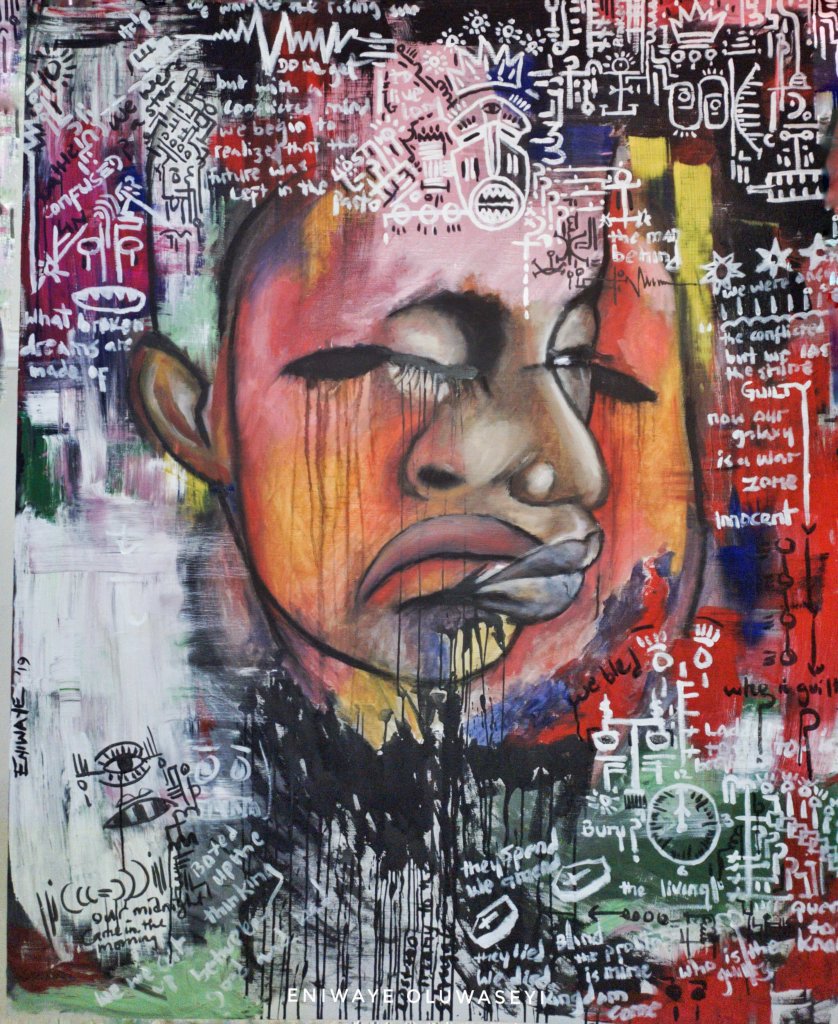 His art works are impregnated with the struggles and experiences of individuals, evoking strong feelings of hope and redemption in the minds of viewers who connect with his pieces.
ARTIST BIO
Eniwaye Oluwaseyi is a Nigerian born artist from Kogi state. He holds a B. Eng in Agricultural and Biosystems Engineering from the University of Ilorin. He took interest in art after coming across an art tutorial video on YouTube in his third year in school, and ever since, has been on a personal creative journey. His practice is primarily centered around impressionistic Realism, working with various media to portray individual stories, as he believes everyone has a story to tell as a unique individual in a society and the world at large. Oluwaseyi has also been featured in the January issue of Young Ignorantes Art Magazine in the United States. He is currently working on a host of projects.