the films that help you the most are those that make you think – Theodore Parker (an adaptation)
With a 100% score on Rotten Tomatoes, Abstract – The Art of Design is a must watch.
The film profiles multi-award winning subjects ranging from the mystical magical photographer Platon to graphic design goddess Paula Schler, if you work in the creative space and will like to feel a burst of excitement and inspiration all at once, if you want to be transported to a world of previously unimagined possibilities, then this Netflix Original is for you.
A two Seasoned series, season 1 begins with Christoph Neimann, illustrator and graphics designer who has done groundbreaking work, aesthetically telling stories at the New Yorker, to Tinker Hatfield, shoe designer for Nike who revolutionized footwear for athletes introducing such innovations in shoe design as electro adaptive reactive lacing, to Es Devlin in stage design who crafts evocative sets for concerts, operas, plays and runway shows using the elements and has gone on to work with Beyonce, Kanye West, Jay-Z and the likes.
Season two profiles artists such as Ian Spalter, Silicon Valley's superstar responsible for leading influential products for Nike and Instagram, Cas Holman who encourages innovation and imagination by designing toys to make kids play creatively, Oscar award winner Ruth Carter who tells powerful stories with costume design, the film is simply ingenious and we reserve nothing but high praise for it.
Other designers profiled are Bjarke Ingels acclaimed to be one of the most innovative architects in the world, who turns dreams into reality using architecture and technology in a clean and environmentally friendly manner, Ralph Gilles Chrysler's head of design who is steering the brand into the future with sleek new sports cars and even a self-driving electric car, Jonathan Hoefler who shows how seemingly basic stuff like typography and lettering can win elections with his work for Obama's Change campaign amongst other remarkably brilliant designers.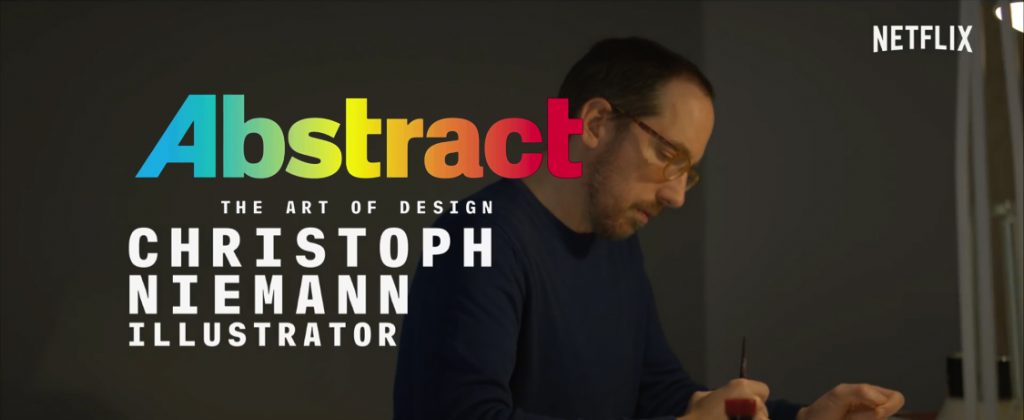 Originally aired between February 10 2017 and September 25 2019, the film is currently available on Netflix. It was created by Scott Dadich and directed by him as well as other such directors as Morgan Neville, Brian Oakes, Elizabeth Chai Vasarhelyi, Richard Press, Sarina Roma, Jason Zeldes and Claudia Woloshin. Each of the 14 episodes has an average running time of 42-48 minutes,
One remarkable thing about the designers profiled, is their fine education and consistency in practice.
The film stresses how the human experience is at the core of a successful design process through observing for example, the user experiences of Instagram, illustrations of the New Yorker, the story telling costumes used in Dolemmite is my name or Black Panther, the intuitiveness of Ikea furniture or just kids playing. It makes clear that design has as its central theme, elevating the human experience and impacts every aspect of life.
The most important lesson from Abstract – The Art of Design for our community of creatives is that to your creative mind, impossible is nothing.